With cameras on our phones, anyone can capture their favorite moments in photographs or videos. However, Brightview Senior Living associate Morgan Gray is proof that photography is an art form that can touch the lives of many.
After earning a degree in photography, Gray began working in the senior living industry. She fell in love with the work and started as the Business Office Director at Brightview South River in 2019.

Like most Brightview Senior Living communities, the team at Brightview South River works together to plan various fundraising opportunities for the Alzheimer's Association. According to Gray, the whole director team uses their multiple talents and connections to plan interesting fundraisers, like raffles for a bushel of crabs or catered to-go dinners. Gray has always loved taking portraits of her friends and family and had the idea to use portrait sessions as a fundraising idea.

"You don't see a lot of portraits of aging families," Gray said. "It is a beautiful part of life, and it's nice to capture the light and positive side of senior living."

In exchange for a donation of their choosing, families could book a portrait session with Gray. Brightview South River also teamed up with a local salon to provide complimentary hair and make-up for residents before the photo sessions. The event was so popular that Gray scheduled another portrait date.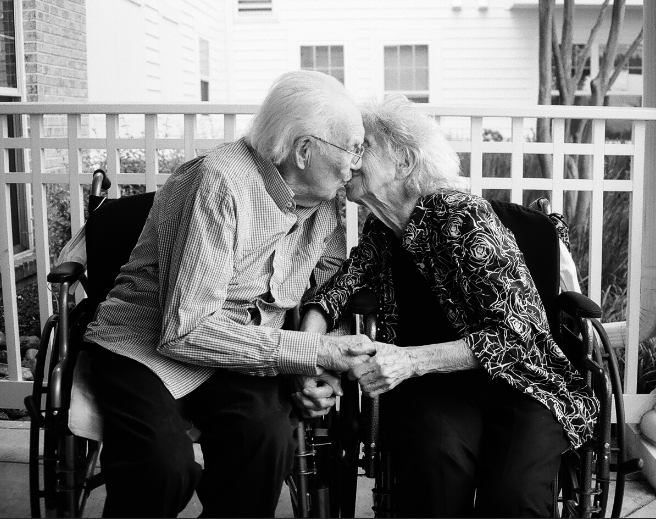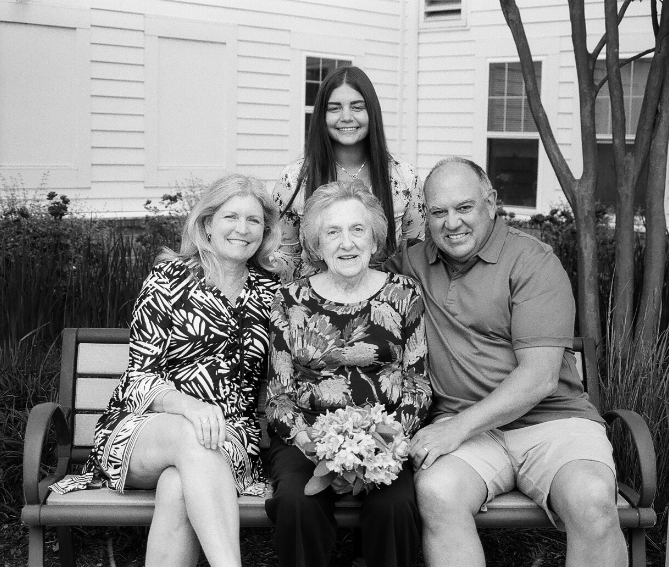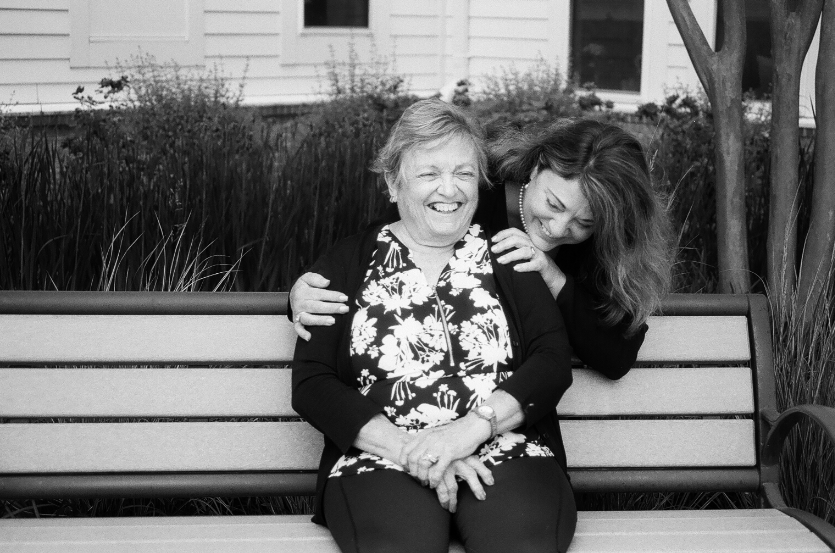 Many of the residents recognize and appreciate the fact that Gray shoots her portraits on film, specifically black and white film. "There is a deeper sense of connection to film as it creates the image through grain," she explained. "There are richer whites and deeper grays; black and white forces the viewer to focus on the content of the image."

"I have a lot more artistic control over what the result is. Film makes me more conscious when I'm shooting. You have to be more methodical and have patience. I'm more decisive in the picture making being that there is no autofocus, so I have to be more present with the camera."

During one of the photoshoots, it was apparent that Gray has a strong connection with the families and a talent for making the portrait subjects feel comfortable. She would line up her shot and then ask residents to recall funny memories they had with their families. The effect was instant – the subjects' body language relaxed, and their faces would brighten as they exchanged those fun memories. Gray would snap the photo during those magic moments when the families naturally connected. She also wasn't afraid to stand in the bushes to line up the perfect shot!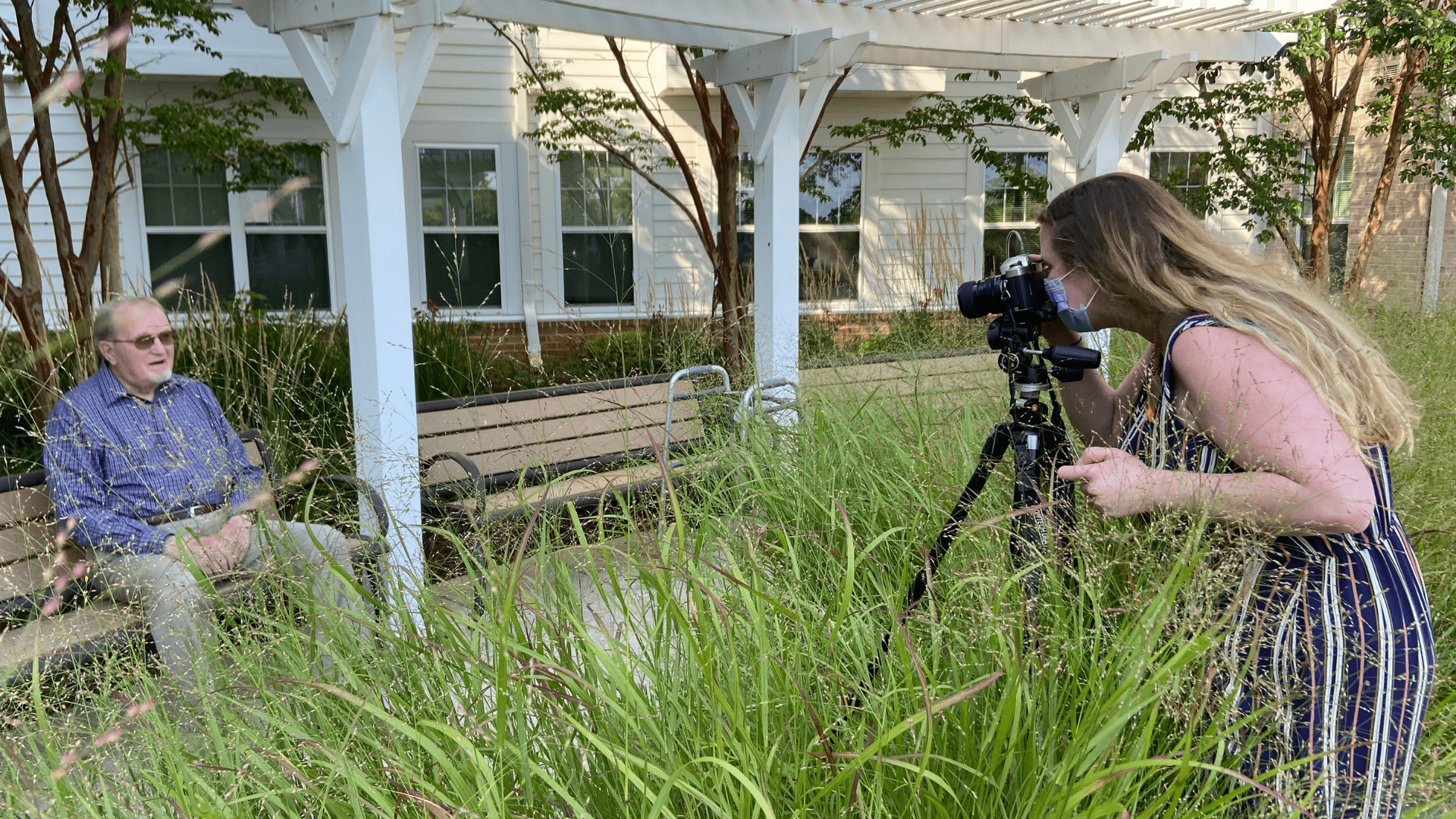 "The portraits represent a reflection of a connection we don't see as often," she said. "You go into it with intuition and knowing when and how to talk to people."

Following the photoshoots, Gray sends the film to a local photographer friend to develop. She works with them on the level of contrast to use and lets them know of her final adjustments before she receives the final prints. And the final products are extremely well received by the residents and their families.

"Portraits are a way to bring out the true beauty of a relationship through aesthetics," Gray said. "I'm really drawn to representing that in an art form."
---
Brightview Senior Living builds, owns, and operates award-winning vibrant senior living communities in eight states along the East Coast: Connecticut, Maryland, Massachusetts, New Jersey, New York, Pennsylvania, Rhode Island, and Virginia. We offer senior Independent Living, Assisted Living, Enhanced Care, and Wellspring Village®, a specialized neighborhood for people living with Alzheimer's disease and other forms of dementia. Schedule a personal visit to experience our communities firsthand.