Through getting married in the aftermath of a war, living in a foreign country without any family, and finally emigrating to the United States, Rudy and Asja Raubens genuinely demonstrate the importance of hard work and trust in any relationship. The couple celebrated their 75th anniversary on January 12, and their marriage has been an unwavering foundation for a lifetime full of changes.
Rudy and Asja were both born in Latvia. As German and Soviet forces fought and wreaked havoc in Latvia during World War II, many parents tried to send their kids somewhere safe away from the fighting. Rudy left his home in 1943 and never saw his parents again. Asja was sent away as well, and both ended up in refugee camps in Sweden. "The war ruined a lot of things for me. I can't say I had any teenage years. I had to grow up very fast," Asja said.
Rudy's camp visited Asja's camp one day, and they planned to see each other again at a dance later that day. They missed each other that night and did not reconnect until the summer of 1945 when they were sent to the same town for work.
"He was very good looking with dark hair and nice eyes," Asja said about what first attracted her to Rudy. "I just felt a connection."
After dating for a few months, the pair married on January 12, 1946. They had one son, Harry, and lived in Södertälje, Sweden, where Rudy worked as a chemist for Astra Pharmaceutical (now AstraZeneca). Those early years in their relationship set the foundation for the couple's steadfast marriage. "We didn't have anyone else around us; it was just the two of us," Asja said. "If there was something wrong, I couldn't run to my mother. You had to figure things out yourself."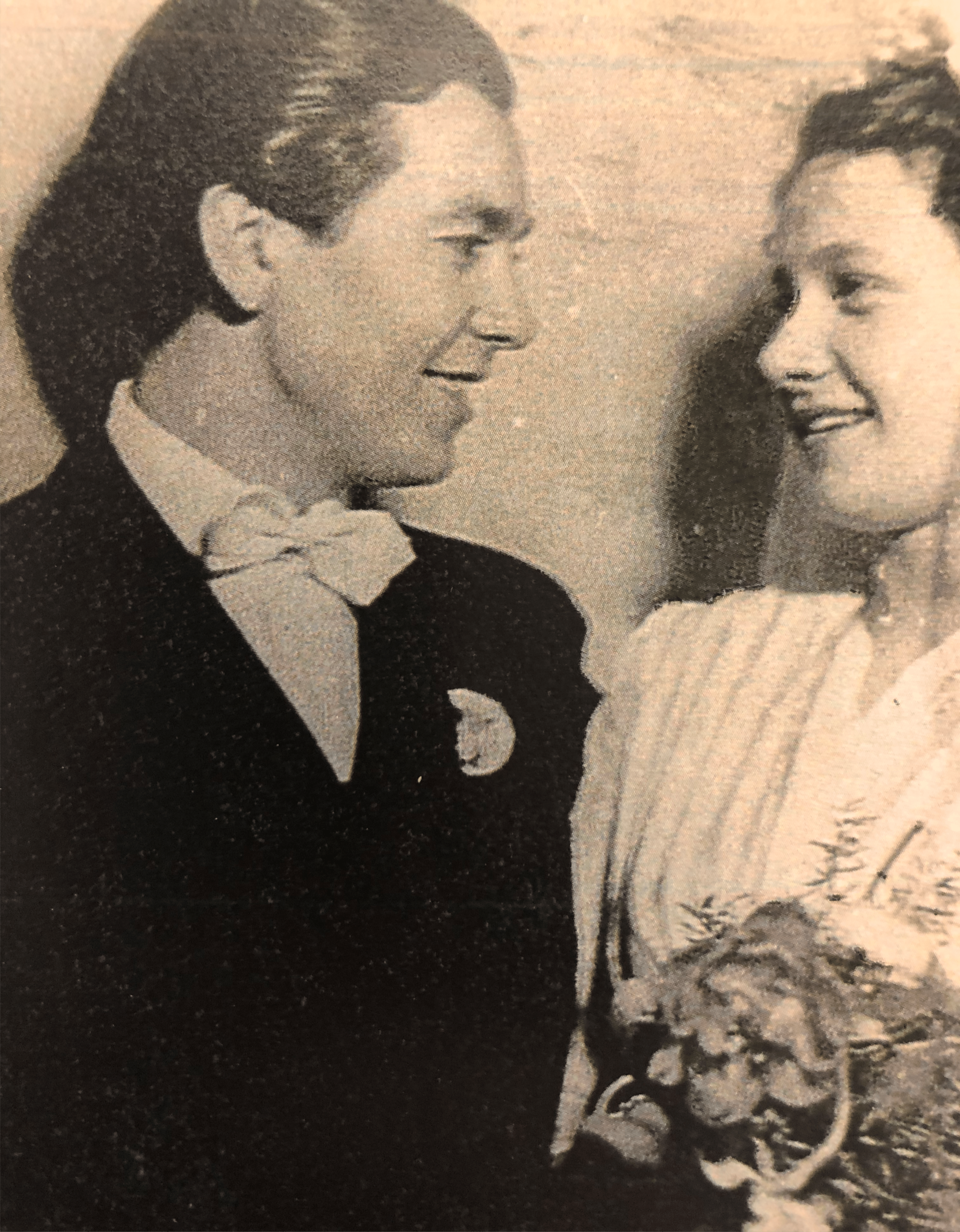 While in Sweden, Rudy played in a table tennis league through his work. He traveled around the country to play, and after winning a tournament, a Latvian newspaper published his name and photo. Luckily for the Raubens, Rudy's brother lived in a Latvian community in Lincoln, Nebraska and saw his brother in the paper. That article reconnected the brothers, who were separated during the war. Soon, the Raubens emigrated to the United States in 1956.
The couple lived and worked in Lincoln for a few years before moving to the East Coast. Rudy was able to resume his chemist work for Astra Pharmaceutical in Worcester, Massachusetts. Asja worked in the radiology department of a hospital that was a 45-minute walk from their home. She also went on to work as a seamstress in a coat factory for ten years, moving up through the company's ranks. The family moved to Cumberland, Rhode Island, after Rudy started working as a plating manager for the Bulova Watch Factory in Providence.
In 1974, Asja was finally able to travel back to their homeland. She had a large family on her father's side, and it felt like an entire village of people came to greet them. Most importantly, Asja saw her mother for the first time in about 30 years. Asja returned to Latvia four times. After Latvia became free, Rudy, Asja and their son and daughter-in-law went back to Latvia to visit with relatives.
Now, the Raubens are enjoying a secure, worry-free life at Brightview Commons. Asja loves the feeling of safety she has in the community. Although the pandemic has changed the programming schedule for the time being, the couple looks forward to participating in classes and attending events soon. Asja and Rudy, who already speak English, Swedish, Latvian, and a little German, would love to learn to speak Spanish.
When asked about the secret to their long-lasting relationship, Asja said, "We love each other, no matter what. He has my back, and we trust each other."
With a laugh, Asja added, "Rudy says that I'm the boss, so that's another reason we are good together!"
---
Brightview Senior Living builds, owns, and operates award-winning vibrant senior living communities in eight states along the East Coast: Connecticut, Maryland, Massachusetts, New Jersey, New York, Pennsylvania, Rhode Island, and Virginia. We offer senior Independent Living, Assisted Living, Enhanced Care, and Wellspring Village®, a specialized neighborhood for people living with Alzheimer's disease and other forms of dementia. Schedule a personal visit to experience our communities firsthand.