A high school trip to France first introduced Brightview West End resident Patrick Dean Coleman to the many cultures and people of the world. This passion for bridging cultural divides and exchanging dialogue with others worldwide led Patrick Dean to pursue an education and career in international relations. It also ultimately led him to give a voice to a slave through the book At the Mercy of Men: The Story of Elliot Brown, a Maryland Slave.
After pursuing an international relations and French degree in college, Patrick Dean worked for the federal government for 22 years, serving in the Departments of Labor and Commerce and the International Trade Commission. He finished his career at the White House, working in African affairs in the Office of the U.S. Trade Representative. During his career, Patrick Dean traveled to all but ten countries in Africa, working to strengthen U.S.-African trade relations.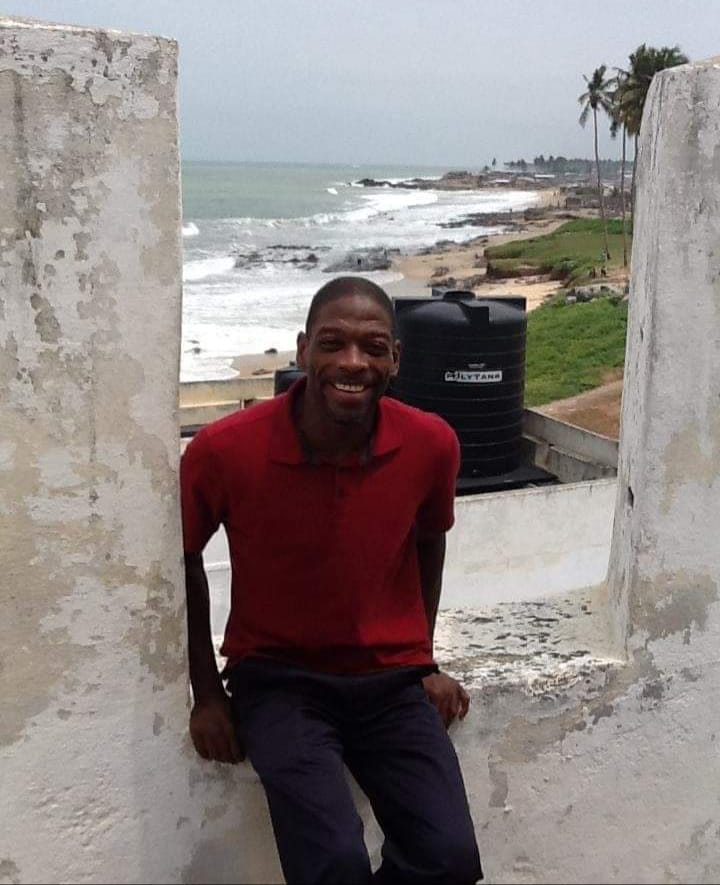 One of his favorite trips was Namibia, where he was negotiating with the Southern African Customs Union. He recalls climbing Dune 7, the tallest dune in Namibia, with the rest of the delegation as part of a team-building exercise. Patrick Dean and a few friends extended their trip for a week, camping in Etosha National Park. "As far as the eye could see, wildlife was all around us on the flat plains," Patrick Dean said. Seeing lions, zebras, elephants, and other wildlife in their natural habitat was incredible.
Now retired, Patrick Dean enjoys history, particularly the Civil War era. He was researching the history of his home in Silver Spring when he first learned of the slave Elliot Brown. He continued to dig into the story of Elliot and the Brown family, who owned the farm in Leesborough (now Wheaton) where Patrick Dean lived. "I started with his life in Silver Spring and traced it back to his life on a Prince George's County plantation and birth in Queen Anne's County," Patrick Dean said.
Fortunately, the Browns kept meticulous records of their slaves. Patrick Dean found records of sale and purchase agreements, which were the only records about Elliot Brown. Colonel Waring, the owner of the Nottingham plantation where Elliot grew up, also kept detailed records. In uncovering more of Elliot's story, Patrick Dean traveled to the archives in Upper Marlboro and Rockville to go through deeds, tax records, and more.
Although he didn't start out to write a story, the more research Patrick Dean did, the more apparent it was that he had to gather all his research in a book. "I was so amazed by his life that I had to tell his story," Patrick Dean said. "He was at the mercy of men like all slaves were."
With all the research he gathered, Patrick Dean was surprised at how few blanks were left for him to fill in. Once he completed the novel, it took a while before a publisher picked it up. Now, At the Mercy of Men: The Story of Elliot Brown, a Maryland Slave is starting its second round of publishing.
Patrick Dean's passion for shining light on a dark spot in our country's history is what ultimately made him successful in publishing his book. "My goal was to speak for this man who didn't have a voice. Their history is important to our country, and I was passionate about getting his voice out there. He was alive, he was important, and he was a part of history," Patrick Dean explained.
Although it can be tough to examine our country's history of slavery, Patrick Dean thinks our country can only move forward if we admit to our past. "I think people like to forget about it. The legacy of it still exists today, so if we ignore it, we aren't doing justice to our country," he said.
As revealed in his novel, the realities of life as a slave can be hard to take in. "It's not always pleasant, but that's part of the reason I wanted to tell the story. It's the truth."
Patrick Dean hasn't quite found his next passion project yet, but he is keeping his eyes open.
You can find At the Mercy of Men: The Story of Elliot Brown, a Maryland Slave on Amazon and Barnes and Noble.