Local Attractions for Seniors in Boston
The rich history of Boston means there are plenty of things to discover. Even if you've lived in Boston all your life, and visited some spots already, visiting them at a different stage in life may give you a different appreciation of them.
The Freedom Trail for Seniors
While the Freedom Trail involves a lot of walking (2.5 miles), there are ways for seniors to enjoy it as well. Rather than trying to hike the whole trail in a day, pick a handful of sights along the trail and take a bus between them. You don't have to do it all in one day – look at a map and plan out several days in downtown Boston.
You'll see sights like:
• The Massachusetts State House, which was built in 1798 and is still home to the state legislature
• The final resting places of notable figures like John Hancock, Paul Revere, and Samuel Adams
• The Old South Meeting House, which is where the Boston Tea Party was organized
• Bunker Hill, the site of the first major battle of the Revolutionary Way
• The USS Constitution, the oldest commissioned warship of the US Navy
While the trail itself is handicap accessible, it is on bricks, which can make for a bumpy ride for anyone in a wheelchair. Sites along the trail aren't necessarily handicap accessible. If accessibility is a concern, stick with the sites that were built more recently, like the USS Constitution Museum, or have been used for community events, like Faneuil Hall.
One way to make this adventure even more fun would be to read a historical book or watch a movie before you go. Plan your trip at www.thefreedomtrail.org.
The New England Aquarium for Seniors
The New England Aquarium is a wonderful attraction any time of year. More than just fish, the aquarium is also home to sea turtles, sea lions, penguins, and even an anaconda. If you've ever wanted to touch a sea star or feel a sea urchin, this is the place to go! When you need a break from animals, enjoy a movie in the IMAX Theater.
The aquarium is very accessible for people of all abilities. Visitors in wheelchairs can visit the aquarium free of charge and can access all parts of the attraction. There are also assistive listening devices and closed captioning devices for the IMAX. Learn more at www.neaq.org.
Tour the Boston Public Library
Take an architectural tour of the Boston Public Library. View gorgeous marble architecture dating back to the 1880s. Admire the grand staircase, with its lions that memorialize Massachusetts's volunteer infantries from the Civil War. Be in awe at the artwork in the Abbey Room, the Puvis de Chavannes Gallery, and the John Singer Sargent Gallery.
Tours are free and open to the public and are scheduled throughout the week. A tour lasts for about an hour and includes walking and standing. However, all parts of the tour are handicap accessible. Plan your trip at www.bpl.org.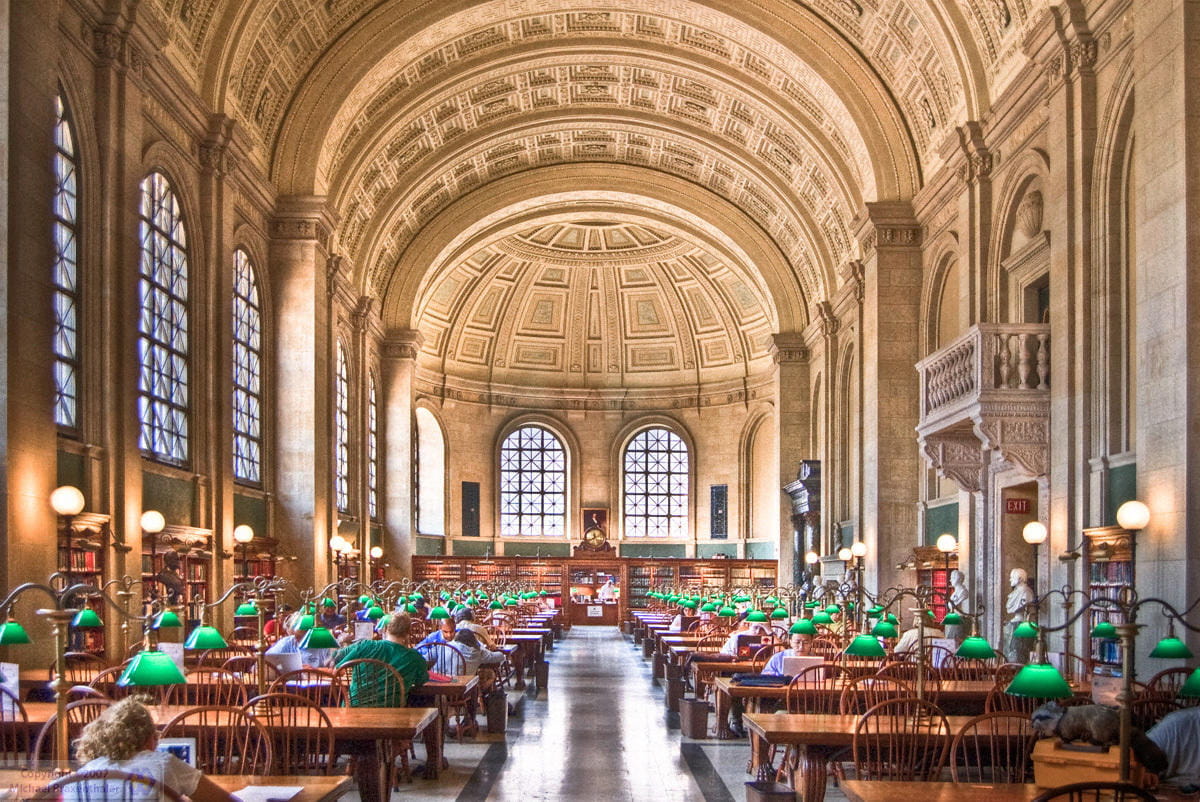 Local Attractions for Seniors in Norwalk, CT
While close to New York City, Norwalk has its own small-town flavor. Even if you've lived in Norwalk your entire life, experiencing a museum or a destination at different times in your life means you may pick up something new each time. Explore these spots with fresh eyes and a new appreciation for life in Norwalk.
Experience 19th-century living
Visit one of the grandest Victorian houses in the United States, built in the 1860s, towards the end of the U.S. Civil War. The Lockwood Mathews Mansion was one of the first houses of its time to have indoor hot and cold plumbing, gas lights and a central heating system. Visit during December to enjoy the Christmas decorations, or take a ghost tour in October. There's always something going on at the Lockwood Mathews Mansion. For more information, visit www.lockwoodmathewsmansion.com.
Visit a glass house
Take a tour of a house made of glass, built in 1948 by architect Philip Johnson. The Philip Johnson Glass House is located in a natural setting and was the architect's home from 1949 until 2005. It is a unique living space surrounded by woods. One thing is for sure, Philip Johnson did not throw stones. To learn more, visit http://theglasshouse.org.
Pet a Shark
One of New England's best aquariums, the Maritime Aquarium lets you get up close and personal with sharks, rays, seals, turtles, and even river otters. Watch jellyfish float through the air or pet a shark. Take a break in the IMAX theater, where you can learn about faraway locations on planet Earth. The aquarium even offers cruises on their research vessel so that you can explore Long Island Sound like never before. For more information, visit https://www.maritimeaquarium.org
SEE THE SHEFFIELD ISLAND LIGHTHOUSE
Sheffield Island is a 51-acre spot in the Long Island Sound with a lighthouse that has played a critical role in helping boats navigate the waters. Take a ferry to get and tour the 10-room lighthouse to experience life as a lighthouse keeper in the 1800s. Also, on the island, you'll find a wildlife refuge, with plenty of opportunities to view birds and other animals. However, like a lighthouse, there are several steps involved, so be prepared to walk a bit. For more information, visit https://seaport.org/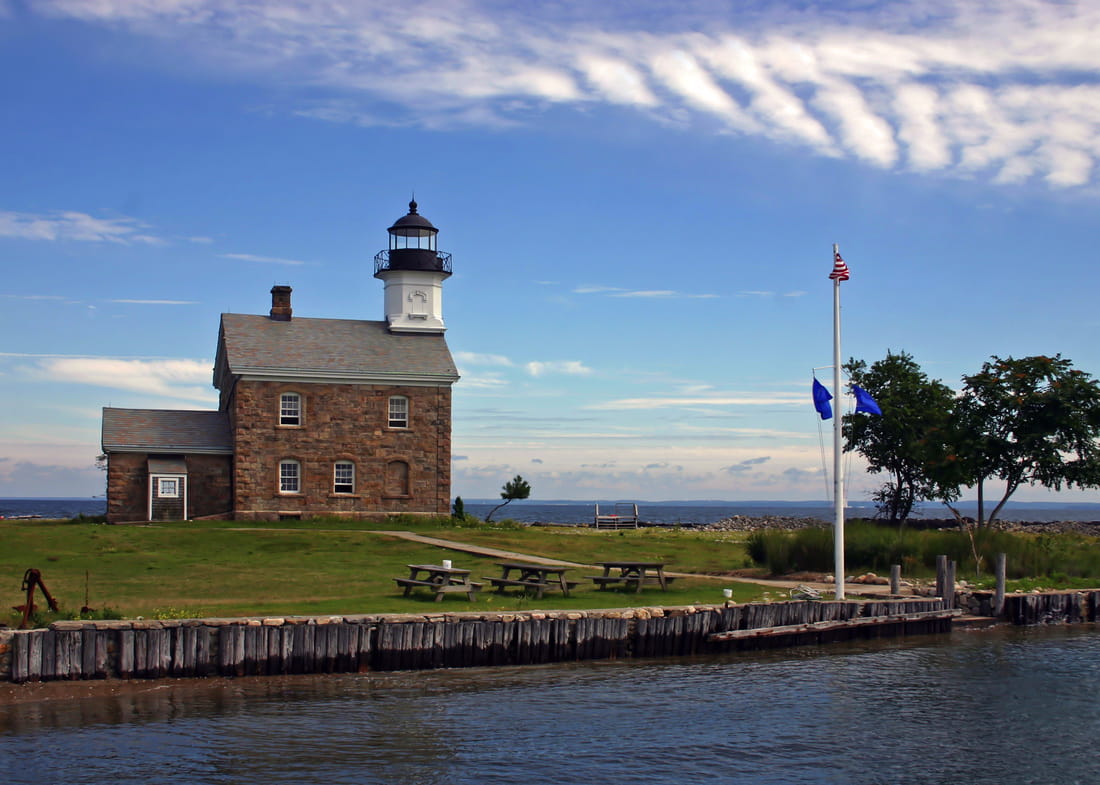 Local Attractions for Seniors in Providence, RI
One of the oldest cities in the United States, Providence has a rich history of manufacturing and design. There are many fun ways to experience this city, including a riverwalk, zoo, and touring historic homes.
Tour the government
Take a self-guided tour of the Rhode Island State House. View the rotunda and the spectacular dome with a mural of Roger Williams colonizing Providence. See the Royal Charter of 1663, signed by King Charles II of England, which guaranteed Rhode Island settlers freedom of religion. Tour the Senate Chamber and see part of the Governor's office. It's a unique way to see how the state government of Rhode Island is run. For more information, visit http://sos.ri.gov/divisions/Civics-And-Education/State-House-Tour
Experience art
One of the foremost art schools in the world, the Rhode Island School of Design (RISD) dates back to 1877. The museum includes more than 80,000 works of art and includes galleries showing art from ancient Egypt, costumes and textiles, and contemporary artwork. Listen to a free audio guide over your smart device and explore the gardens outside. To learn more about visiting the RISD Museum, visit https://risdmuseum.org.
Take a class
With its unique heritage and art school, Providence has a wealth of lessons to offer for senior residents.
Learn to Cook
The Chef Walters Cooking School offers recreational cooking classes and classes geared specifically for nutrition for diabetics. Take a course on Thanksgiving side dishes, learn to make gnocchi, or even take a knife skills class. Learn more at http://www.chefwalterscookingschool.com/
Get Creative
Want to try your hand at something new? Take a glassblowing class. You'll make an ornament, learning how to apply color, heat the glass and blow it into a piece of art. Visit www.gatherglass.com for more information.
Get Creative
With a world-famous art school in town, of course, there are plenty of art classes to choose from! RISD offers continuing educational programs for adults, from learning to draw to making jewelry to learning interior design. Whatever your artistic side wants, chances are, there's a class for it in Providence. Visit https://ce.risd.edu/ for more information.