When we talk about individuals living with dementia, the conversation can be too focused on limitations and loss. It certainly is an anguishing diagnosis for families and loved ones. However, joy, laughter, purpose, and growth still play a role in the days of those living with dementia. At Brightview Senior Living, we want to share more about our residents living with dementia and how they still lead engaged lives.

Patricia Hohman is a resident in Brightview Grosvenor's Wellspring Village, our specialized dementia care neighborhood. Trish had a prestigious nursing career, working for the National Institute of Health (NIH) for many years. We sat down with her to talk about her family, nursing career, and life at Brightview.

As we began our interview, Trish's nursing background was immediately apparent. She distanced herself from everyone to drink her coffee safely and always remembered to pull her mask up when speaking. From her reflections and background information from the Wellspring Village team, a picture of her life formed.

Growing up in Cleveland, Trish recounts that she always liked medicine. However, she didn't think that being a doctor would fit with her plans to have a family. She decided to pursue nursing and enjoyed the fact that she could take multiple paths with her nursing degree. Trish attended Dennison University for her bachelor's degree and then attended Case Western Reserve for her nursing degree.

Eventually, Trish and her husband moved to Rockville, Maryland, and raised their three children. She attributes becoming a mother as a significant development in her nursing career. "I think being a mother helped me be a nurse," she said. "A child thinks their mother knows what to do, and patients want to know their nurses will take care of them."

When she talked about her children, Trish's body visibly softened. She demonstrated holding and soothing a baby in her hands as she worked to come up with the words she wanted to say. Her body language very clearly showed her empathy and instincts toward caregiving.

While working at the NIH, Trish was a contributor to numerous clinical trials. Her role included recruiting volunteers, managing their participation in the trial, drawing their blood, and collecting their tissue swabs.

Trish straightened up and sat on the edge of her seat when describing her meticulous process. "I made sure the samples were drawn and labeled the right way," Trish recalled. "Doctors liked me because I did everything right. Every step was important, and I'm a very diligent, by-the-book kind of person."

Trish is listed as a contributor to several clinical trials in the NIH's database. These papers focus on a range of topics, from studying the effects of the smallpox vaccine to Epstein-Barr virus infection in B cells in the blood to immunotherapy treatments for herpes simplex virus. She even administered the first shingles vaccine to Dr. Philip Burnell as it entered its human trial phase.

Most interestingly, for those living through the coronavirus pandemic, Trish worked with Dr. Anthony Fauci while at the NIH. Dr. Fauci is the director of the U.S. National Institute of Allergy and Infectious Disease and the current Chief Medical Advisor to President Joe Biden.

Trish has nothing but fond memories of working with Dr. Fauci, stating how kind he was to the nurses rounding with him. "He was interested in making sure that we understood everything during rounds," Trish said. "He was a good teacher and was always happy to be part of rounds. He was very energetic and enthusiastic about learning and his patients."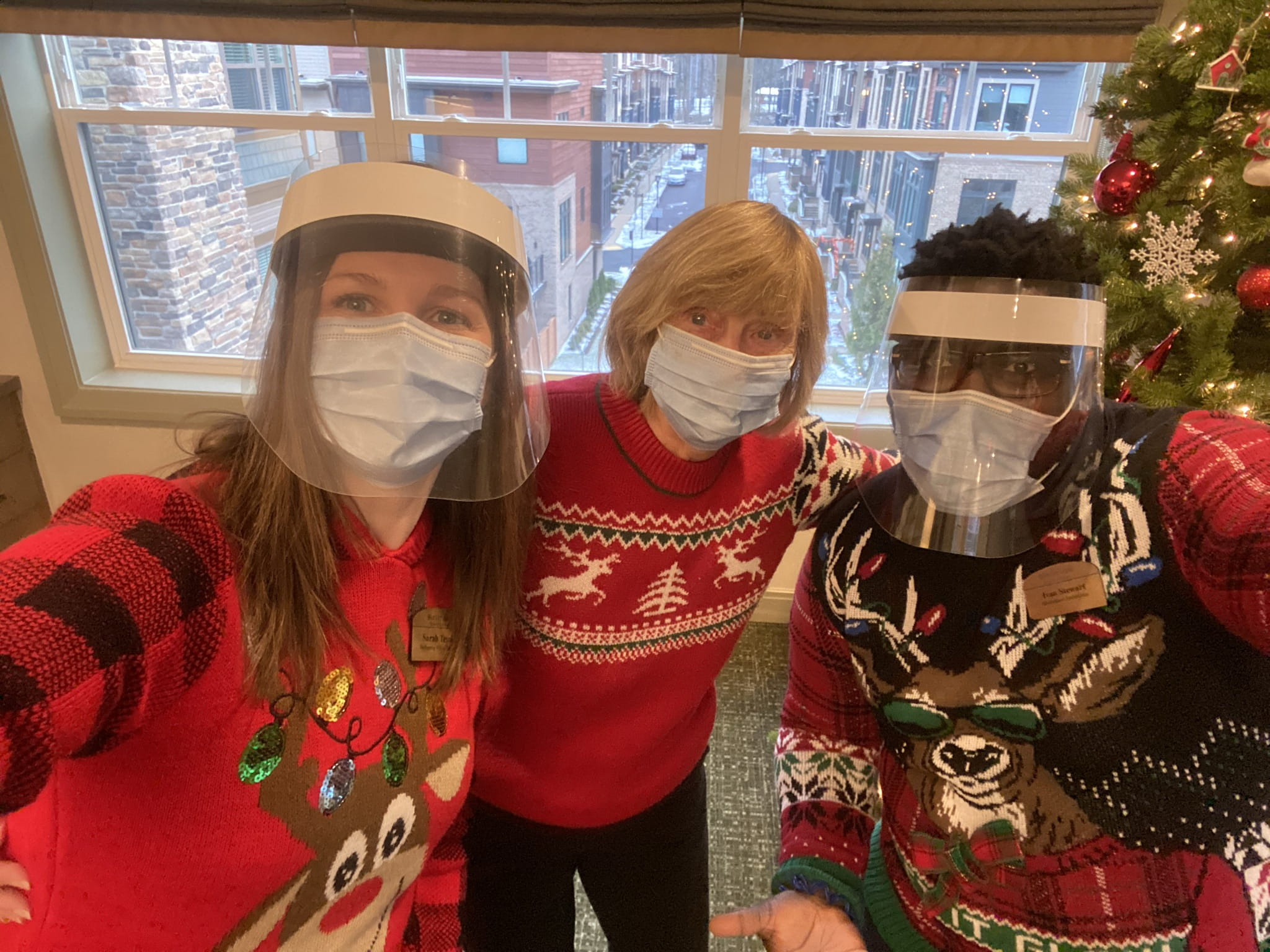 In her days at Brightview Grosvenor, Trish likes interacting with her neighbors and staying active. She enjoys walks outside and brings energy to the Wellspring Village dance parties. "I like to dance because it's fun, it makes me laugh, and it's good exercise," she explained. Trish remains a dedicated Washington Nationals fan and is always up for a cold Miller Lite!

Trish has also found a new passion for painting. When discussing her painting process, she framed a window with her hands, demonstrating how she looks out the window in the art studio for her inspiration. Always a nurse, Trish also keeps an eye on her neighbors, making sure everyone is doing well.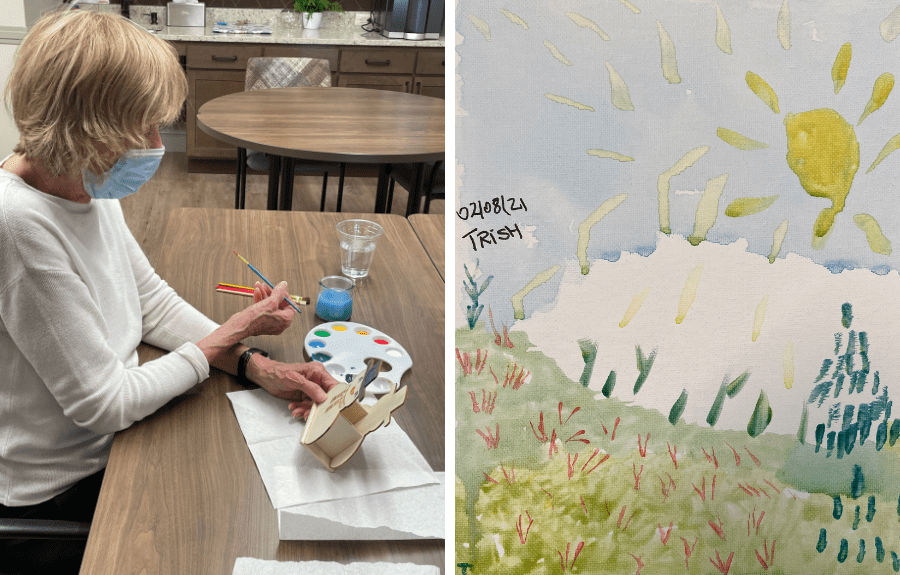 After a lifetime of nursing, what sticks most with Trish is how she connected with her patients and trial participants. "I used my charm to make sure that they came back," she recalled with a twinkle in her eye. "I worked to keep patients comfortable, and I became sort of a friend to them." Her charms still work well, for we all fell in love with Trish's energetic and fun personality throughout our conversations!
---
At Brightview Senior Living, we believe all people have unique strengths and abilities. Wellspring Village, our dementia care neighborhood, is specially designed to help people with Alzheimer's disease and other forms of dementia make the most of every day. Thanks to the compassionate care of our highly-trained team of associates, Wellspring Village encourages independence and social interaction among residents in a safe, secure setting. Together, residents, families, friends, and associates contribute to creating a place where life is celebrated. Schedule a personal visit to experience our communities firsthand.