As any local Marylander knows, seafood reigns supreme in the Mid-Atlantic. Luckily for the residents at Brightview Mays Chapel Ridge, seafood is always on the menu. The Dining Services team, led by Director David Sybert and Executive Chef Tom Lyons, constantly creates unique menus featuring seasonal and local favorites for residents to enjoy.
A twenty-year veteran of the senior living industry, Sybert has led the Dining Services team at Brightview Mays Chapel Ridge for two years. "I worked in the food industry for a long time," he said. "I owned a restaurant for six years."

Lyons worked his way up in the restaurant industry, starting his career as a dishwasher at The Crackpot Seafood Restaurant in Towson. As his skills improved, Lyons worked in just about every area in the restaurant: bartending, steaming crabs, cooking, managing, and running the kitchen. After putting in so many hours in the restaurant world, the Brightview Mays Chapel Ridge kitchen has been a welcome change.
"I would've never thought that I would end up at a place like this, but I'm glad I did," Lyons said. "The restaurant business is tough, and I have the freedom to create what I want to create here." He also appreciates the normalcy of hours and the time off in his role at Brightview!

Sybert agreed, stating, "I like working with the residents; it's very rewarding."

Together, the duo works with a dietician to prepare seasonal menus. "Seafood is big here," Sybert said. "There's always a line for the crab balls at our holiday party." The residents at Brightview Mays Chapel Ridge love salmon, cod, Chilean sea bass, salmon cakes, and of course, crab cakes.
Given Lyons's background, it's no surprise that seafood is one of his specialties. "I perfected my crab cakes over the years," Lyons said. "I tweaked my recipes from the restaurant. I'm not classically trained; I learn a lot from the Food Network and Google. I like to research recipes on the internet and combine a few together."

The Dining Services team switches up the typical dining experience regularly in the form of special events and a monthly pop-up kitchen. A sliders bar was featured one month, and diners went down the line to top them as desired. The community also holds an Oyster Fest every year, featuring four or five different types of oysters, clam casino, Oysters Rockefeller, and fried shrimp. For the seafood-loving residents of Brightview Mays Chapel Ridge, Oyster Fest is always a popular event!
Working in close coordination with the residents is a large part of Sybert and Lyons's success. During their monthly Food Committees, residents bring up their comments and concerns. "Tastes change as you get older," Sybert explained. "Residents will come to us asking us to do this or that, and most of the stuff we can take care of easily."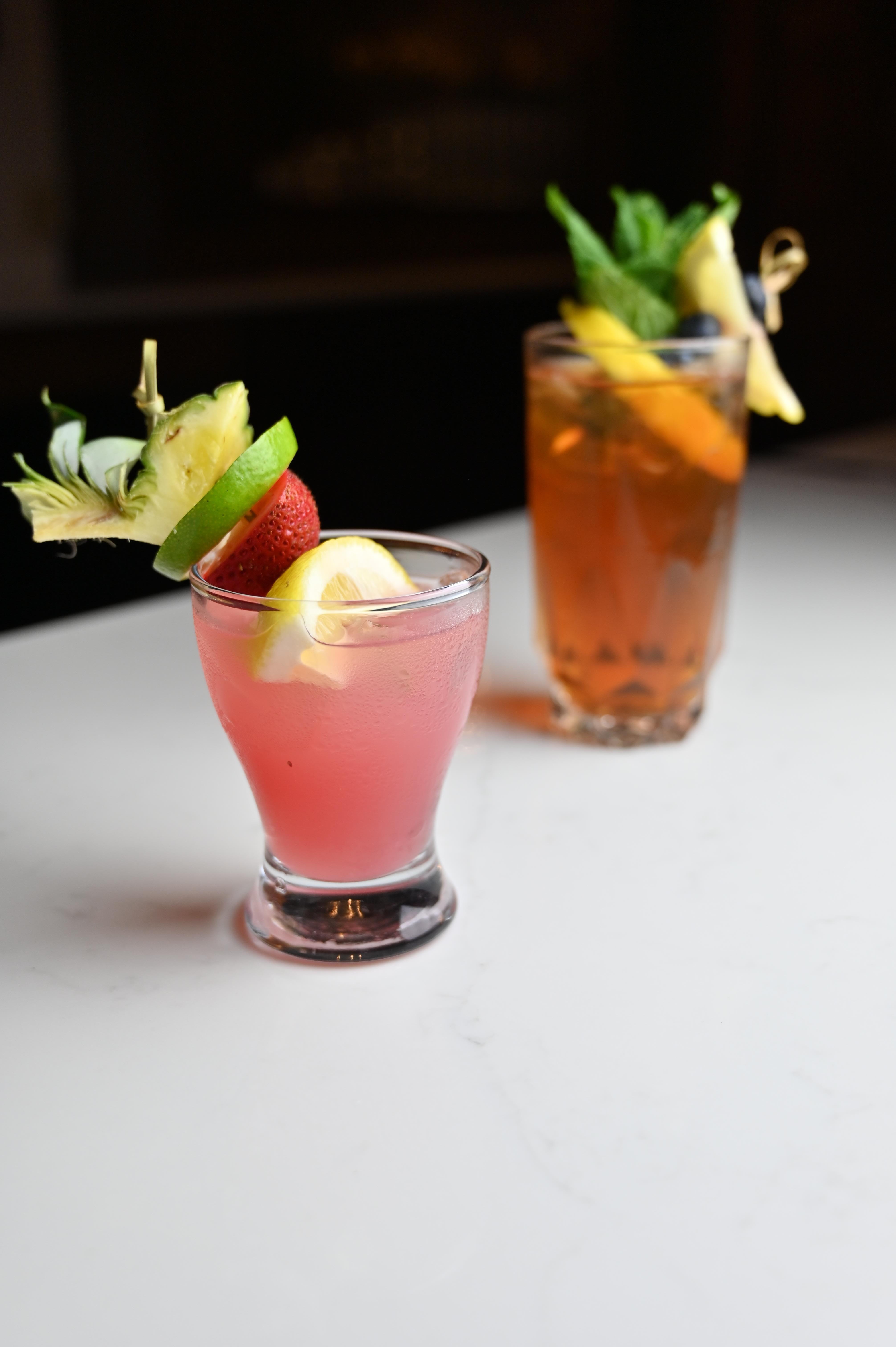 Sybert exhibits his artistic skill and creativity outside of the kitchen as well. Art is a favorite hobby, and Sybert's preferred mediums are watercolor, oil, acrylic, and wood carving. He even created an ice sculpture this past winter for residents to enjoy in the community. "I pop in during the art class and talk to the residents," Sybert explained. "I participated in the community art show with residents and other staff."

To sample a taste of Sybert and Lyons's creations, schedule a personal visit to Brightview Mays Chapel Ridge.
---
Brightview Senior Living builds, owns, and operates award-winning vibrant senior living communities in eight states along the East Coast: Connecticut, Maryland, Massachusetts, New Jersey, New York, Pennsylvania, Rhode Island, and Virginia. We offer senior Independent Living, Assisted Living, Enhanced Care, and Wellspring Village®, a specialized neighborhood for people living with Alzheimer's disease and other forms of dementia. Schedule a personal visit to experience our communities firsthand.