Despite the squabbles and childhood fights, having a sister means having a lifelong friend. At Brightview on New Canaan, two sets of sisters, Jeanette Hill and Barbara Mecca and Ann Casey and Helen Foy, have reconnected and now enjoy spending every day together.
Jeanette Hill and Barbara Mecca
Jeanette and Barbara were born in New Haven in a family of immigrants. Both girls were athletes, and their interests and talents were encouraged by their family. After high school, Jeanette pursued a degree in Physical Education at Arnold College, a small physical education college. Barbara was part of the first women's varsity basketball team at Quinnipiac University. Growing up as athletes, the sisters remark that they were very close and a bit competitive! Barbara recalls playing tennis with Jeanette as one of her favorite memories.
The two married and raised families in different parts of Connecticut, but they always remained close. Living at Brightview on New Canaan has been beneficial for both women. Jeanette is looking out for her younger sister, and Barbara is staying active and walking thanks to her exercise regiment at Brightview.
Both agree that life has changed for the better since moving into the community. "I am with her a lot now, and I help her when I can," Jeanette said. Barbara commented, "It's kept our relationship good. I never thought this would happen, and it's very exciting."
Ann Casey and Helen Foy
The youngest of five girls, Ann and Helen were very close growing up in New York City. In the 80s, Helen moved to Texas to pursue her career. Still, Helen and Ann remained in close contact over the years as Ann raised her two children.
As Helen aged, she wanted to move from Texas back to the greater New York area to be close to her nieces and nephews. Ann had lived at Brightview on New Canaan for five years, and she made it known that she wanted Helen to join her in the community. Finally, earlier this year, Helen moved to her new apartment at Brightview on New Canaan.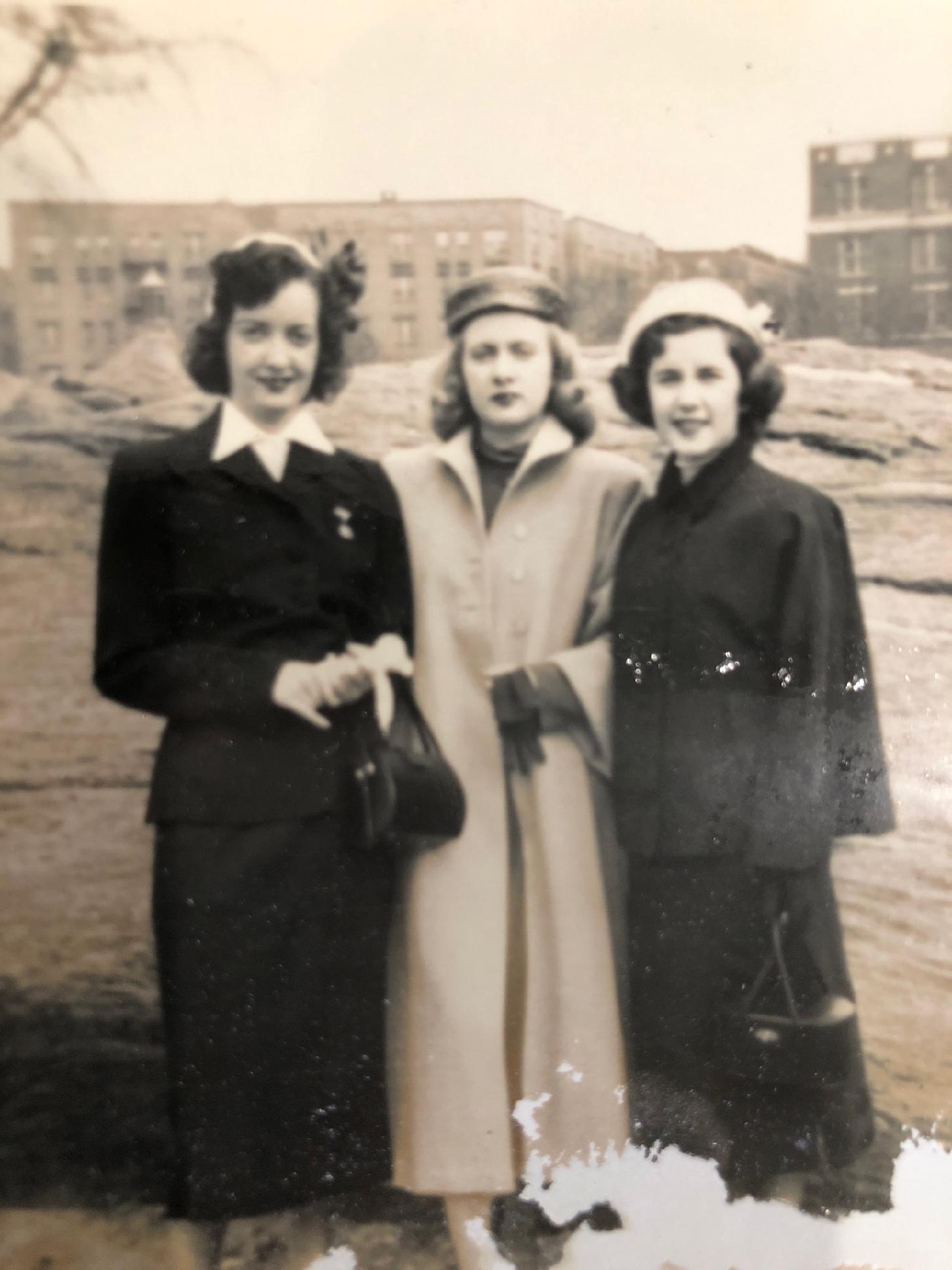 Now that the sisters are together, both are feeling strong, safe, and happy. Helen is always looking out for Ann, and Ann is simply happy to have her wish granted. "I feel like God took such good care of us bringing us back together again; it's a miracle!" Ann said.
In the community, the two are very involved in social life. "I really enjoy going to the music concerts with my sister," Helen said. Ann agreed, "I love the entertainment! The violinist is one of my favorite performers because my husband played violin. I also love the piano players because all five girls in my family played the piano."
While both sets of sisters spend time every day with their built-in best friend, they are all regular community programming participants. They love spending time outside on the porch and courtyard and anything musical. The two sets of sisters eat in the dining room to socialize with other residents, and they especially enjoy holidays and themed dinners.
---
Brightview Senior Living builds, owns, and operates award-winning vibrant senior living communities in eight states along the East Coast: Connecticut, Maryland, Massachusetts, New Jersey, New York, Pennsylvania, Rhode Island, and Virginia. We offer senior Independent Living, Assisted Living, Enhanced Care, and Wellspring Village®, a specialized neighborhood for people living with Alzheimer's disease and other forms of dementia. Schedule a personal visit to experience our communities firsthand.