Three Brightview Senior Living New Jersey communities (Mt. Laurel, Greentree, and Woodbury Lake) received the distinction of Advanced Standing by the New Jersey Department of Health. Greentree received it for its 3rd consecutive year and Woodbury has now received it for the 4th consecutive year.
A recognition of compliance with all federal, state and local regulations, the designation reflects a commitment to quality through participation in the National Center for Assisted Living Quality Performance Survey and meets all benchmarks for quality indicators chosen by the Peer Review Panel of the Health Care Association of New Jersey Foundation.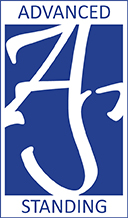 "The bar is set very high for all of our Brightview Senior Living communities," explains Regional Director of Operations Rich Heaney. "Residents and their families deserve the highest quality service and care, and we are consistently exceeding those expectations."
"The 'Advanced Standing' designation is testament to that commitment to quality care and excellent service. The state's highest honor is incredibly meaningful to us."