Everything you need is here, discover independence, possibilities, and choice
A new home at Brightview awaits. Pick the floor-plan that you love with the latest features and community resort-style amenities. Each apartment was thoughtfully designed for convenience and safety, and they all come with their own temperature control. Enjoy upscale finishes, some will have fully equipped kitchens, complete with a dishwasher, refrigerator, and oven if you still want to cook occasionally. Independent Living apartments even have a washer and dryer in your home - or if you need senior Assisted Living or Memory Care, we'll do the cooking and laundry. You'll appreciate how our apartment homes, community amenities, and services enhance resident independence, possibilities, and choice.
Brightview Senior Living Community Amenities
Security and Peace of Mind
Professional, caring staff on site 24/7
Daily Programs and Social Events
Dining Venues
Theaters, Billiards, Library
Fireplaces and Common Spaces
Transportation
Pubs & Happy Hours
Housekeeping and linen services
Comprehensive Wellness and Fitness Programs
Daily Programming and Entertainment
Manicured Gardens and Outside Spaces with fire pits, putting greens, and more
*Community amenities vary by location. Please contact a local community to learn more about their specific floor plan options and pricing.
Explore our Senior Independent Living, Assisted Living, and Memory Care Floor Plan Samples below. You can click on the images to enlarge.
---
Independent Living Floor Plan Samples
A wonderful home without all the work, that's vibrant living! Conveniences and services that make life easier. Opportunities everywhere for friendship and fun. Choose from a variety of apartment sizes and styles. Senior Independent Living communities offer a variety of non-medical services including:
Private apartments in a variety of sizes and styles to choose from with full kitchens and washer/dryer
Two gourmet meals per day and a full calendar of community activities
Housekeeping and laundry services
Transportation access for shopping, medical centers, places of worship, and more
Maintenance, taxes, utilities, and basic cable
Concierge services 24/7
Independent Living Floor Plan Sample: 2 Bedroom, 2 Bathroom, Den, and Balcony - Click image to enlarge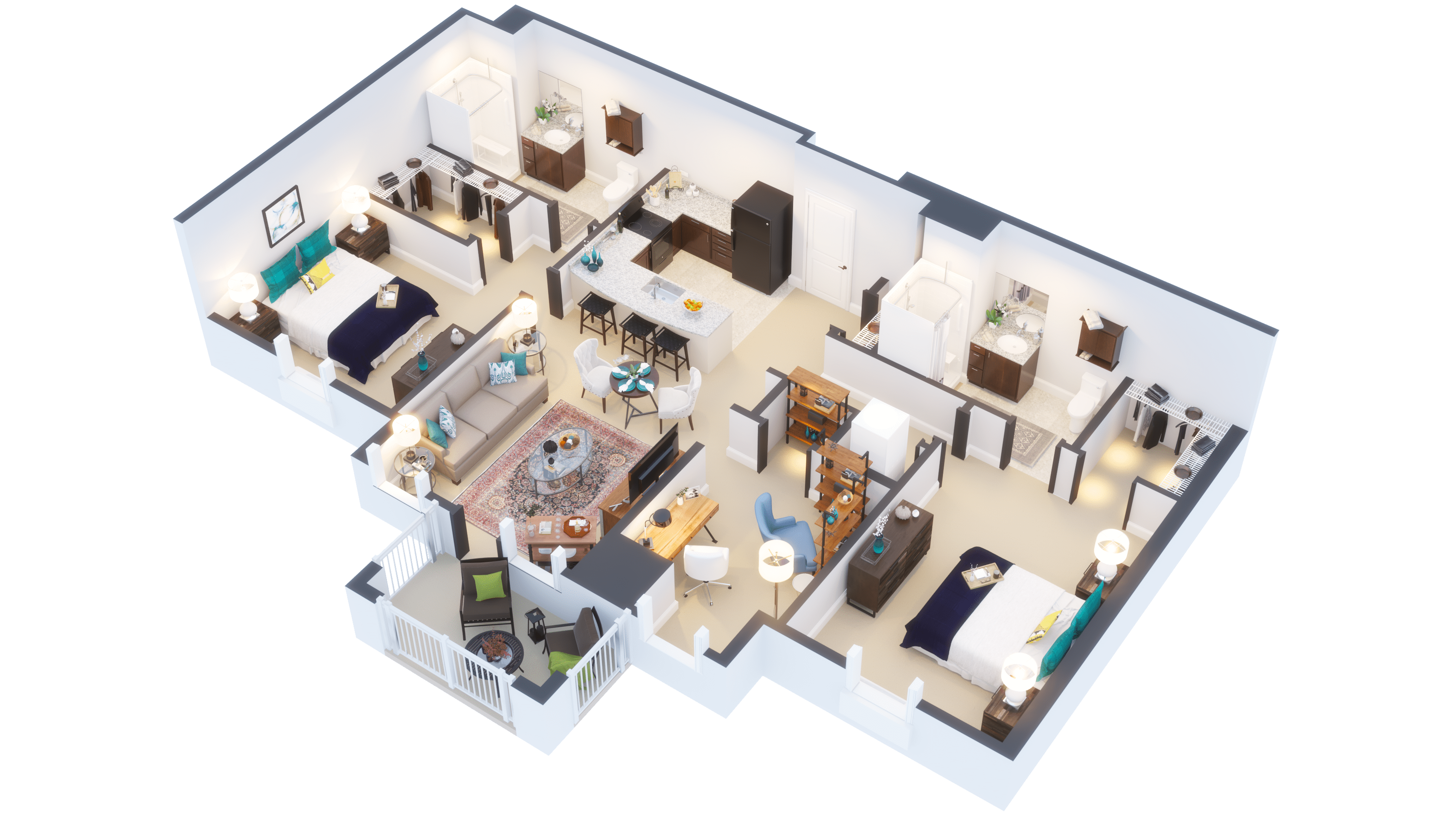 Independent Living Floor Plan Sample: 2 Bedroom & 2 Bathroom - Click image to enlarge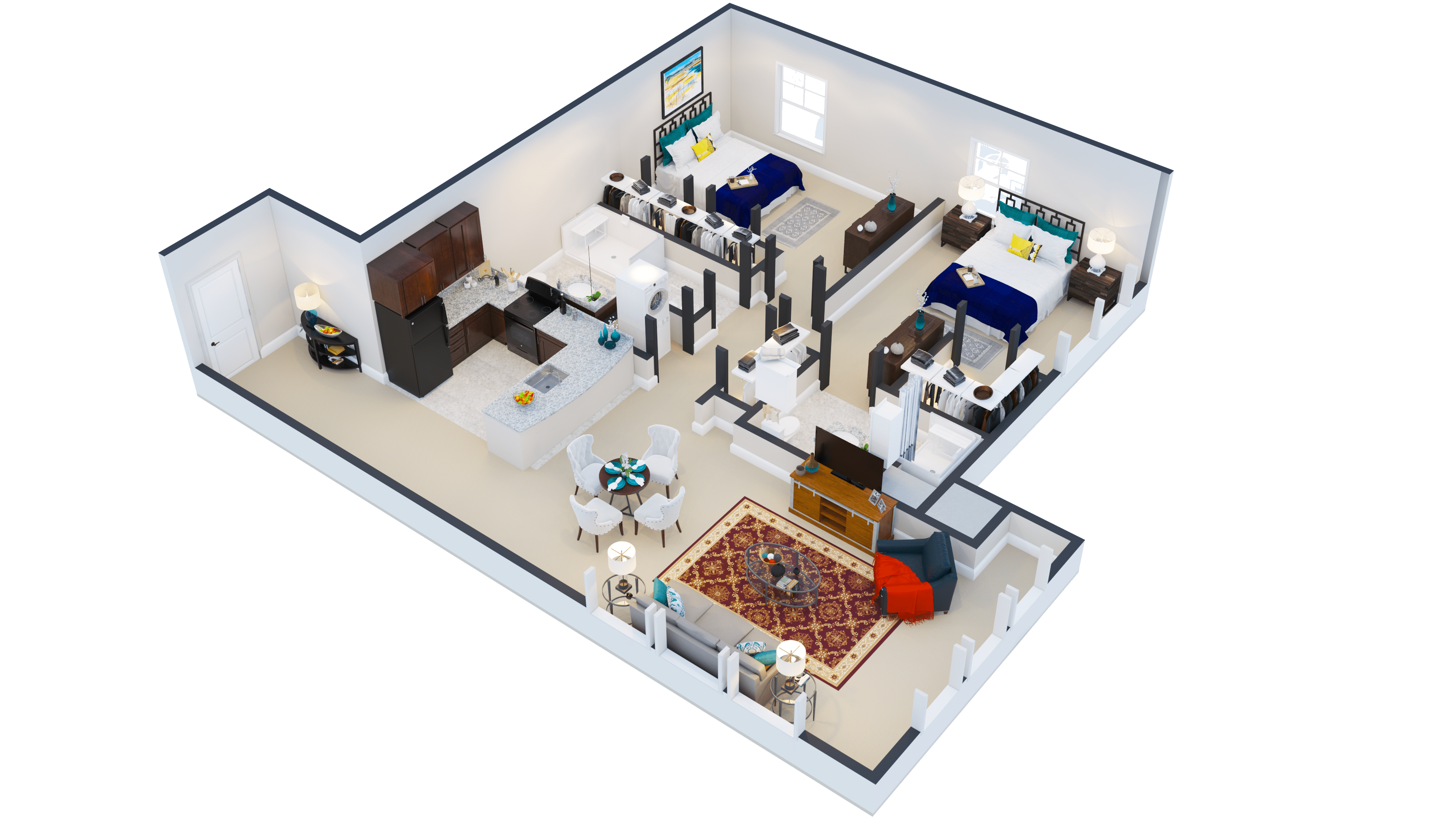 Independent Living Floor Plan Sample: 2 Bedroom & 1.5 Bathroom - Click image to enlarge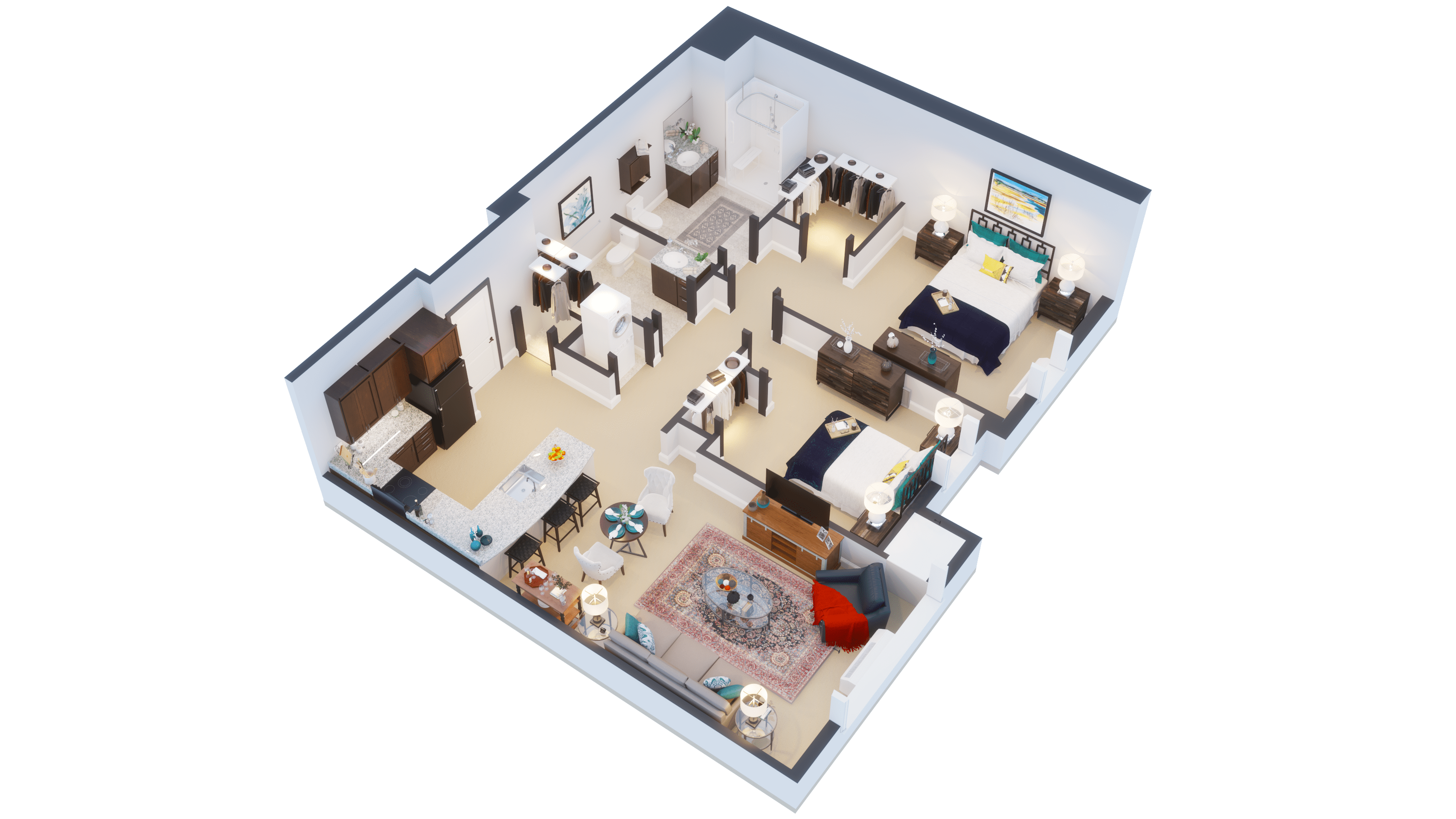 Independent Living Floor Plan Sample: 1 Bedroom & 1.5 Bathroom - Click image to enlarge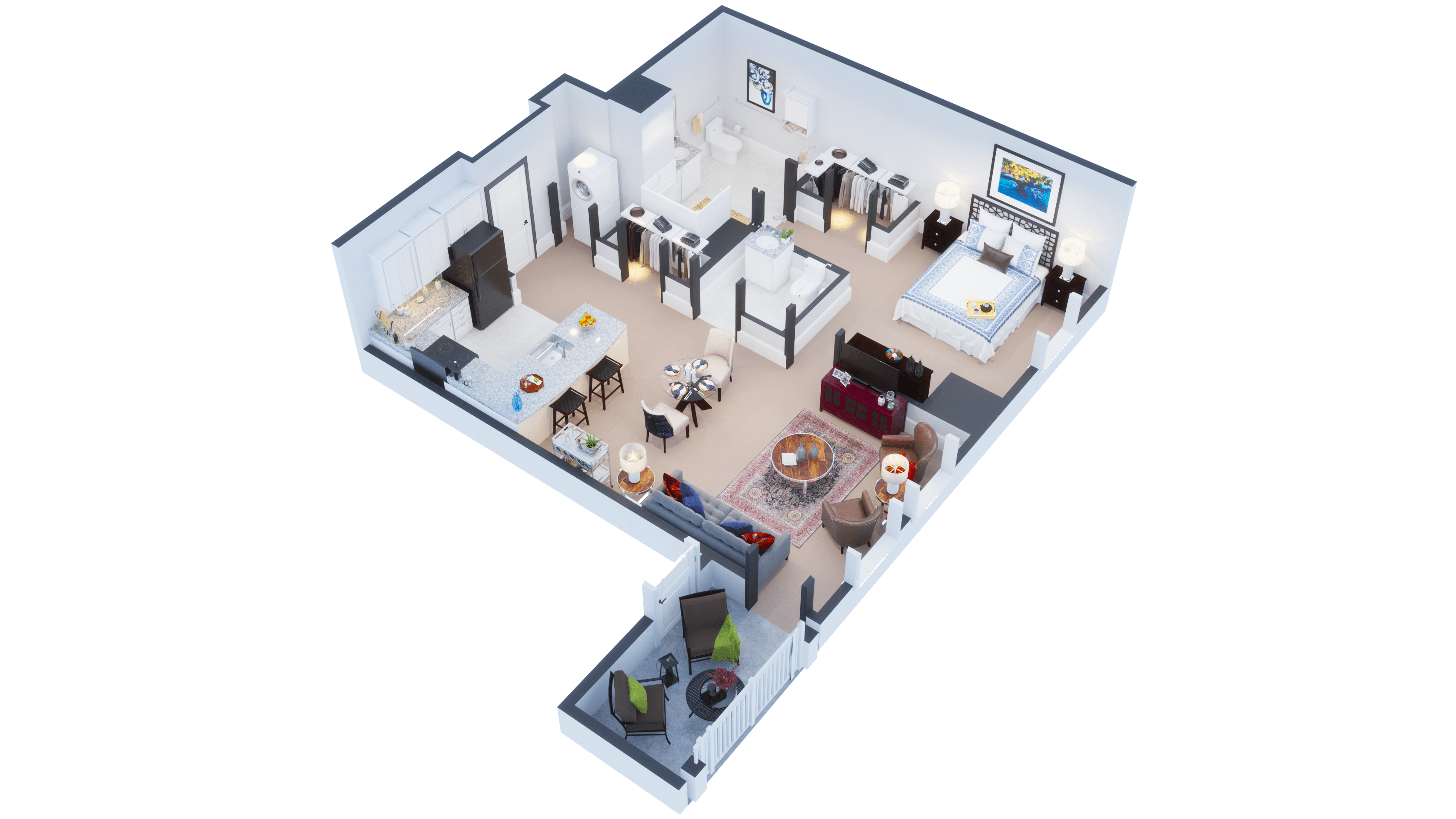 Independent Living Floor Plan Sample: 1 Bedroom, 1.5 Bathroom, and Den - Click image to enlarge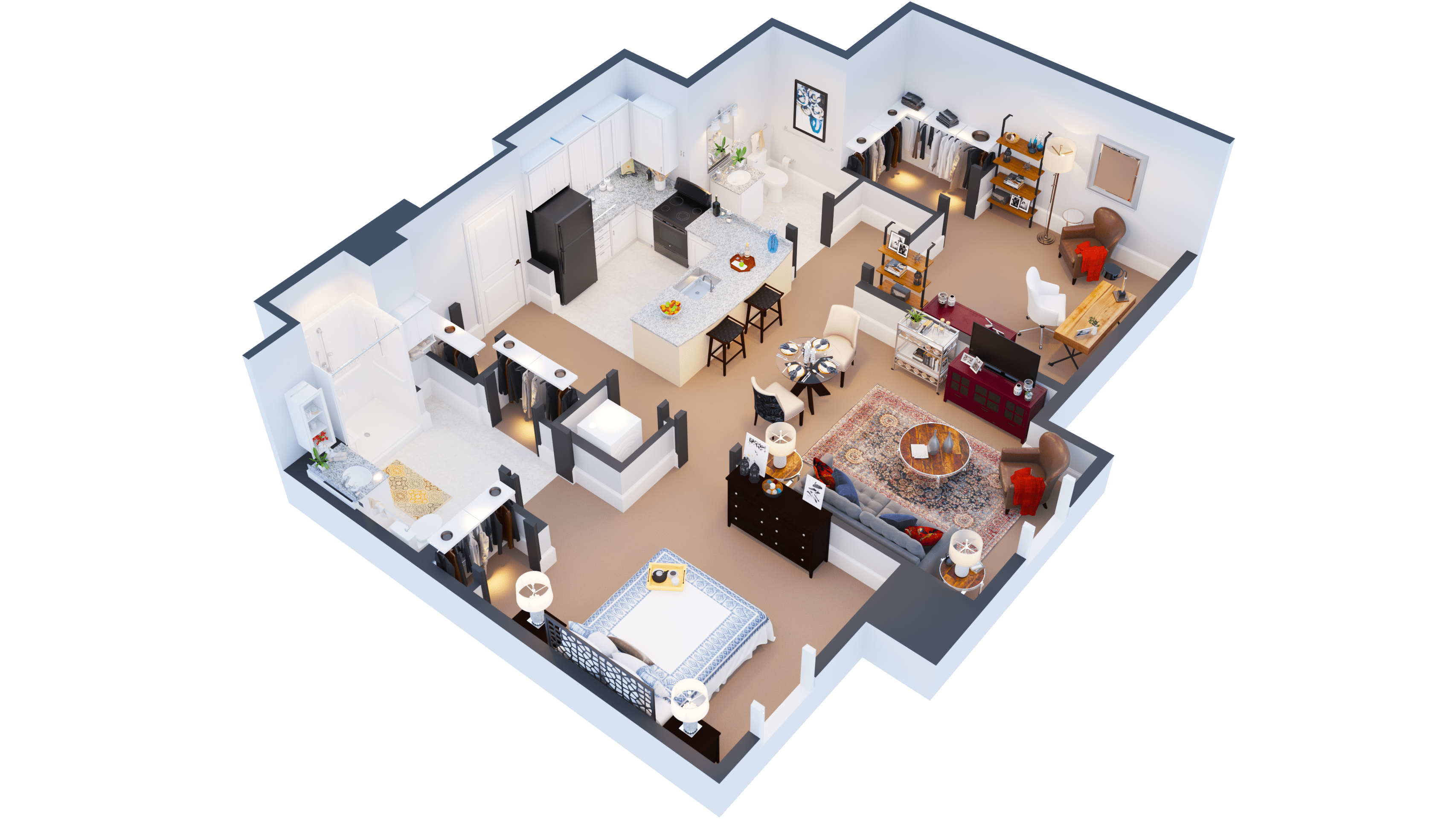 Independent Living Floor Plan Sample: 1 Bedroom, 1 Bathroom, and Den - Click image to enlarge
Independent Living Floor Plan Sample: 1 Bedroom & 1 Bathroom - Click image to enlarge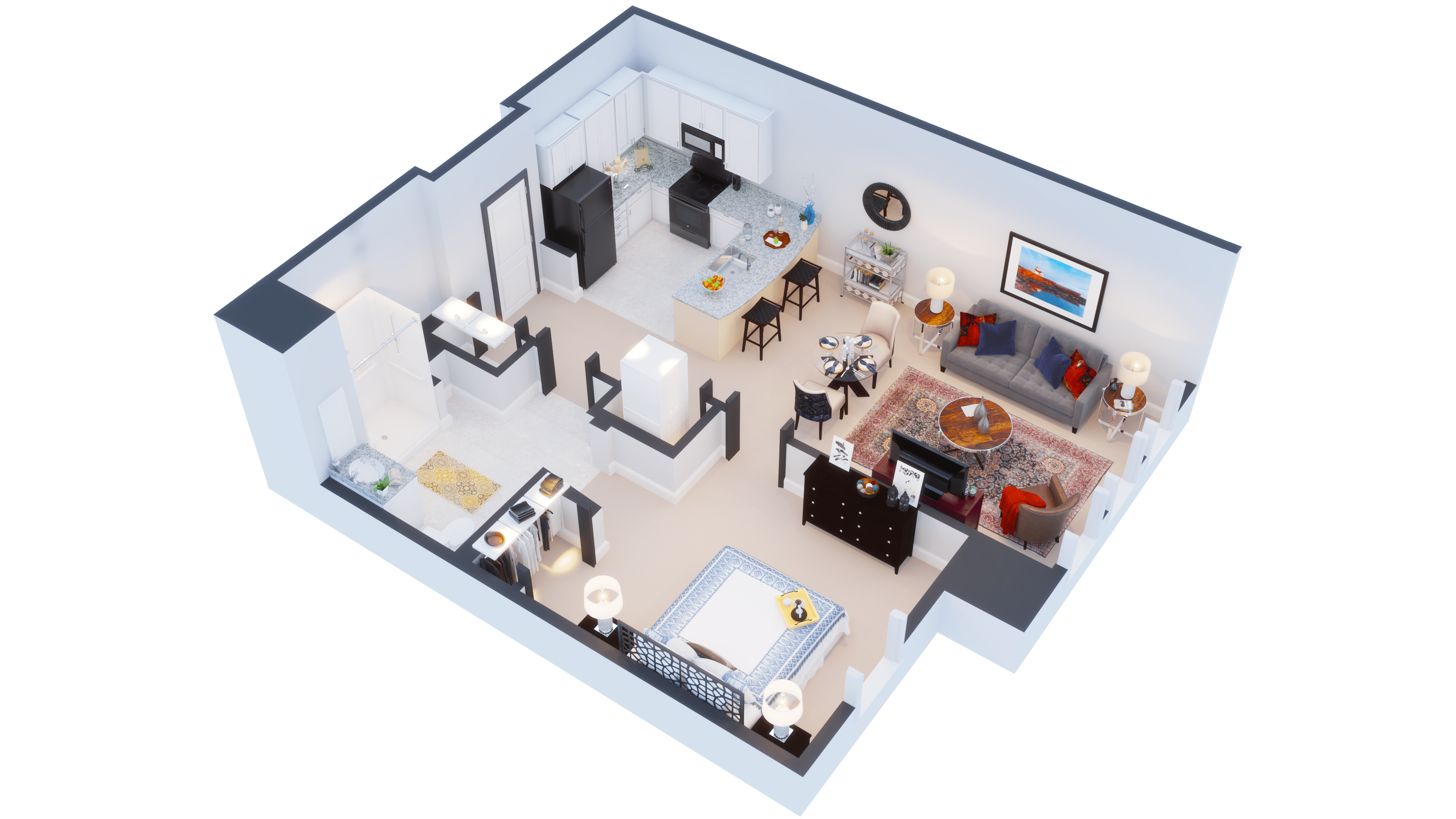 ---
Assisted Living Floor Plan Samples
A wonderful home without all the work and a helping hand, that's vibrant assisted living! Conveniences and services that make life easier so you can enjoy the day. Choose from a variety of apartment sizes and styles. Our Senior Assisted Living communities offer a variety of services:
Private apartments in a variety of sizes and styles to choose from with kitchenette and full bath
Three gourmet meals per day and a full calendar of community activities
Personalized Service Plan with up to 5 hours of personal care each week
Assistance with bathing, dressing, and taking medications
Weekly housekeeping and laundry services
24-hour nursing staff on call and dedicated staff
Transportation access for shopping, medical centers, places of worship, and more
Maintenance, taxes, utilities, and basic cable
Concierge services 24/7
Assisted Living Floor Plan Sample: 2 Bedroom & 2 Bathroom - Click image to enlarge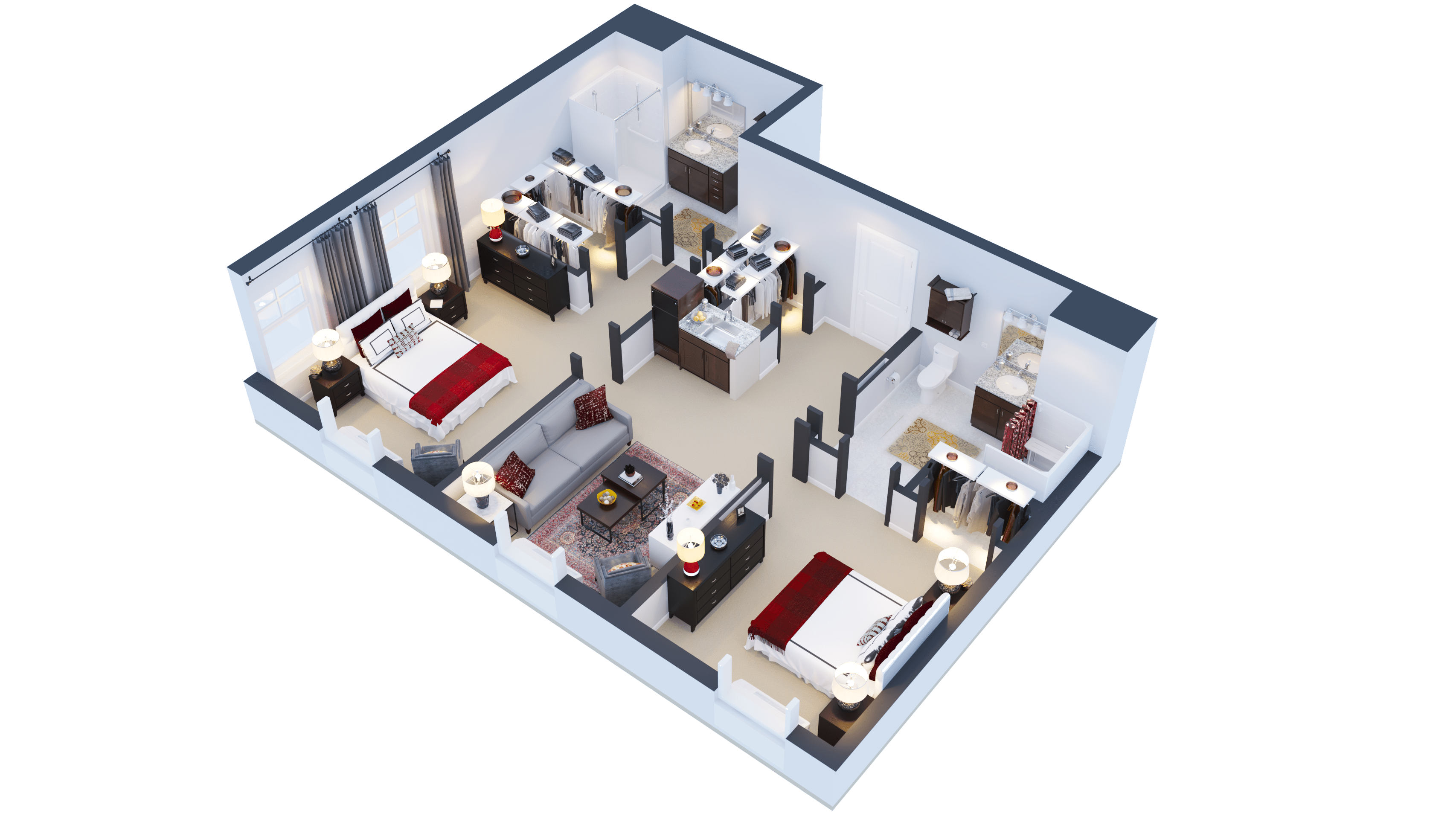 Assisted Living Floor Plan Sample: 1 Bedroom & 1 Bathroom - Click image to enlarge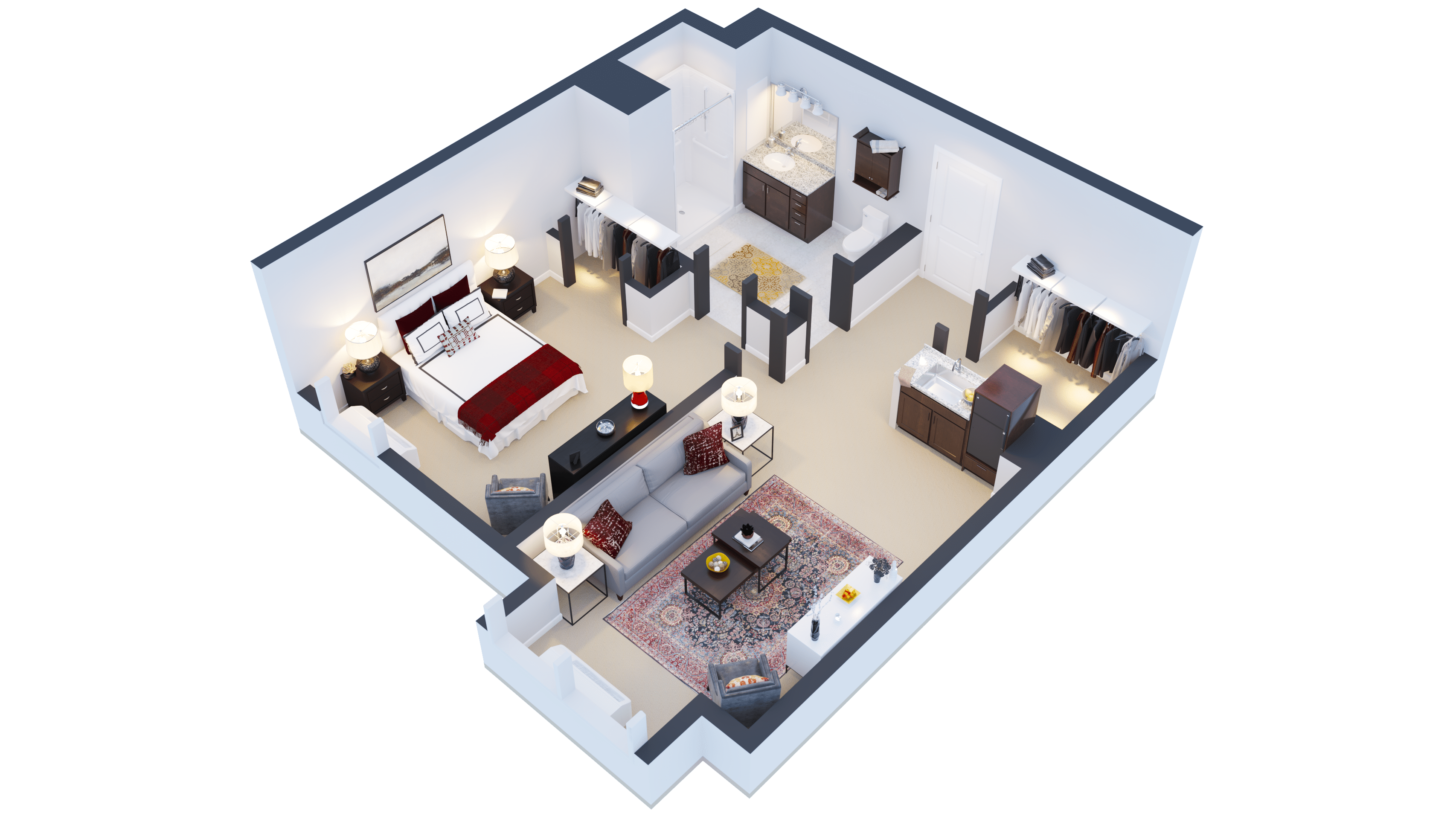 Assisted Living Floor Plan Sample: Studio Apartment - Click image to enlarge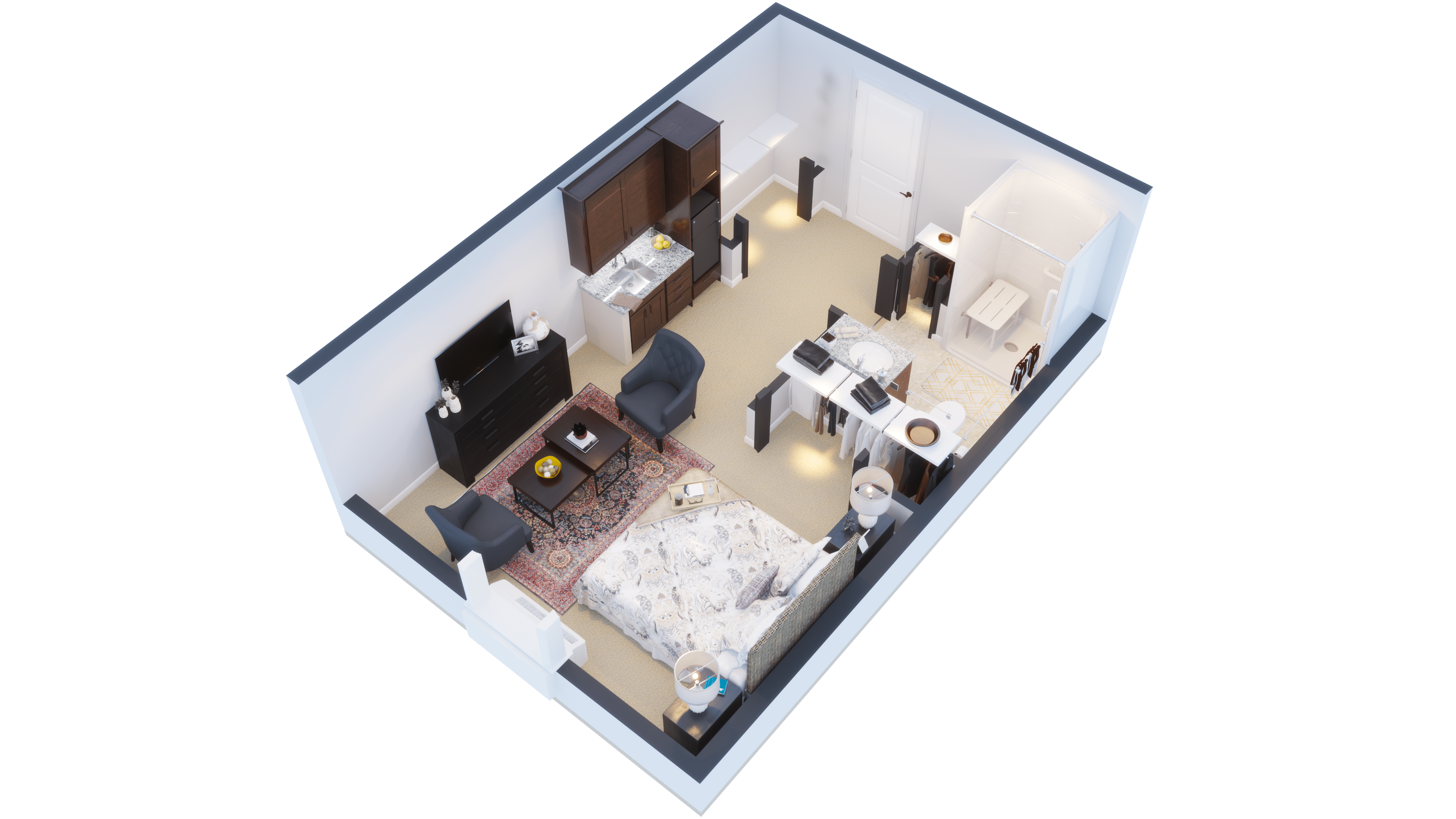 ---
Wellspring Village® Memory Care Floor Plan Sample
Wellspring Village® provides a secure, supportive "village" environment specifically designed for the needs of those with Alzheimer's disease or other forms of memory limitation or dementia. Our Memory Care communities offer a variety of services:
Studio or companion apartment
Three gourmet meals per day and a full calendar of community activities
Personalized Service Plan with up to 20 hours of personal care each week
Assistance with bathing, dressing, and taking medications
Weekly housekeeping and laundry services
24-hour nursing staff on call and dedicated staff
Extra security and innovative hands-on specialized care
Transportation access for shopping, medical centers, places of worship, and more
Maintenance, taxes, utilities, and basic cable
Memory Care Floor Plan Sample: Studio Apartment - Click image to enlarge