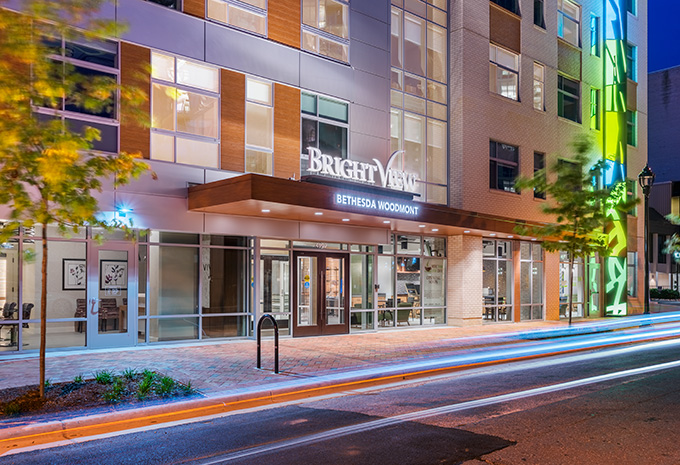 Discover Possibilities, Independence, and Choice
Brightview Woodmont residents and families love to call our community home for it's high-quality care, daily programs, chef-prepared dining, wonderfully convenient amenities, and resident quality of life. Access our pricing sheet and cost-comparison guide to better understand your options. At Brightview Woodmont, we work hard to be the gold standard for Bethesda Assisted Living and Memory Care, and you'll consistently hear that from residents and associates.
How do residents pay for Brightview Woodmont Bethesda Assisted Living and Memory Care?
Many residents utilize their private assets to cover their Bethesda assisted living and memory care costs. Most residents utilize a combination of social security payments, pensions, veteran benefits, long-term care insurance, life insurance policy conversions, retirement savings, and assets, such as the sale of a house.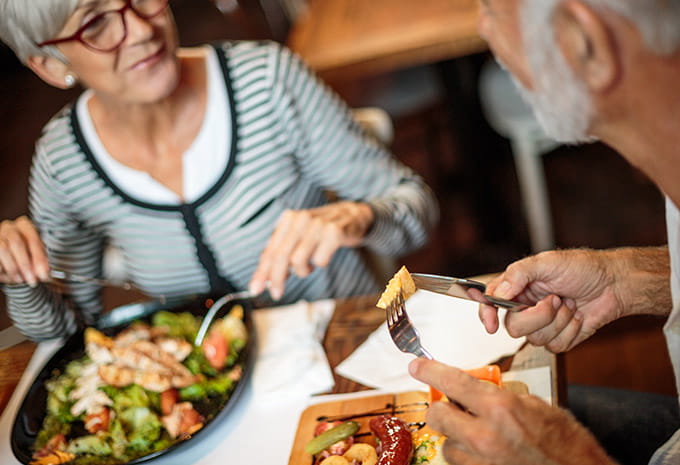 Discover an Elevated Lifestyle
Delivering on the details is our Brightview Woodmont specialty. Our entire team of professionals takes great pride and pleasure in providing our residents and families with unrivaled service and the highest standards in quality of care. creating memorable experiences.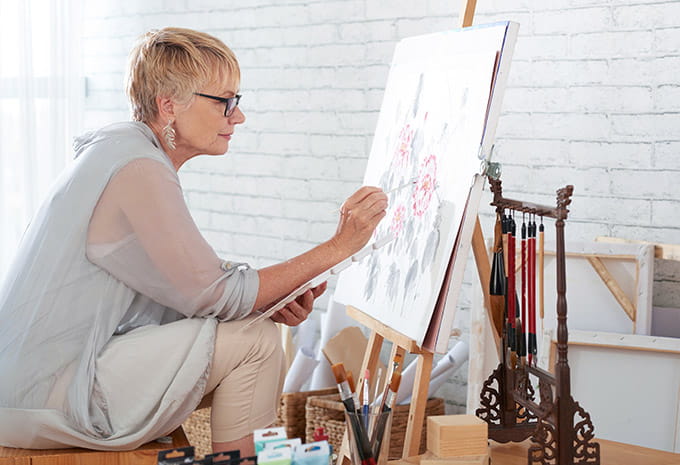 Experience Vibrant Living
Whatever your aspirations, we'll ensure you live life to the fullest. Our Vibrant Living Director discovers your interests and creates opportunities for you to connect, learn, and explore each new day. Participate in art classes, cooking demonstrations, and stimulating lectures. Focus on your health and well-being with a group fitness class. Attend a concert, take in an exhibit, or schedule a ride in our resident vehicle to and from nearby cultural and historic attractions, shops, and restaurants. Join friends for top-shelf cocktails and conversation in Magnolias, our eighth-floor pub, or enjoy the sunset over the Potomac from one of the rooftop decks. Brightview Woodmont residents appreciate culinary creations each night with chef-prepared meals with imaginative menus that bring the flavor with local, freshly prepared dishes with an international flair. It's all waiting for you.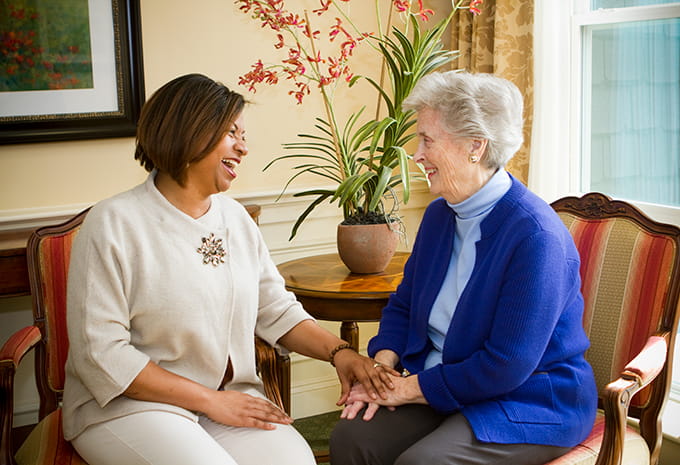 Support at your service
Our Health Services associates provide compassionate care with the dignity you deserve. With our refined Bethesda senior assisted living support services and Wellspring Village® dementia care, residents at Brightview Woodmont enjoy independence and freedom of choice while receiving all of the assistance they need to stay active, social, and healthy. In our Assisted Living and Dementia Care Wellspring Village neighborhoods, our Health and Wellness teams work with each resident and family, creating unique care plans based on each resident's unique situation.