Premium Senior Assisted living and memory care community - celebrating 20-years
You'll experience life in a new way at Brightview White Marsh. Our Baltimore Assisted Living and Memory Care monthly-rental community has no large entrance fee and is situated on top of a beautifully landscaped property in White Marsh, we have panoramic views of the Baltimore skyline, and on clear days, you can even see as far as the Key Bridge! You'll stay busy while enjoying your most vibrant lifestyle in the community that has set the standard for high-quality Memory Care and senior Assisted Living in Baltimore County - that's Brightview White Marsh.
BRIGHTVIEW WHITE MARSH COMMUNITY FEATUREs:
Experienced Director Team with longevity and energy
Variety of apartment styles/floor plans that meet financial needs, companions are larger than others
Manicured gardens and inviting outdoor spaces for residents' use and enjoyment
Community spaces and residences designed specifically for assisted living needs
Comfortable conversation areas and well-stocked library
Intimate, private dining room for residents' small group special occasions
Multi-purpose area for entertainment, presentations, and gatherings
Full-service beauty/barber shop
Office space for visiting physician
Named to the 2021 PEOPLE Companies that Care® List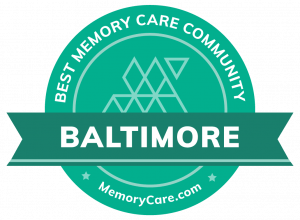 Contact us today to see why Brightview White Marsh is the premier Baltimore Assisted Living and Memory Care community!