Navigating life changes can be complex for anyone, and aging individuals are certainly not immune from that process. Jamie Pistorio, Vibrant Living Director at Brightview Mays Chapel Ridge, helps residents find moments of calm and self-expression during art therapy classes and other creative activities.

Pistorio has worked in the creative industry most of her career. Her background is in fine arts, but she has worked in floral design, interior design, and furniture design and staging. It wasn't until her parents were diagnosed with Alzheimer's that Pistorio began working in the senior living industry.

"My sister and I were in a hard place taking care of both parents, and we started looking at different communities," Pistorio said. "I realized the importance of activities and engaging people with different levels of dementia." She wanted to learn more about working with residents and took up a position in a skilled nursing facility in activities planning. Pistorio infused her love of art with her work and created an art therapy program. Now at Brightview Mays Chapel Ridge, the art therapy program is popular.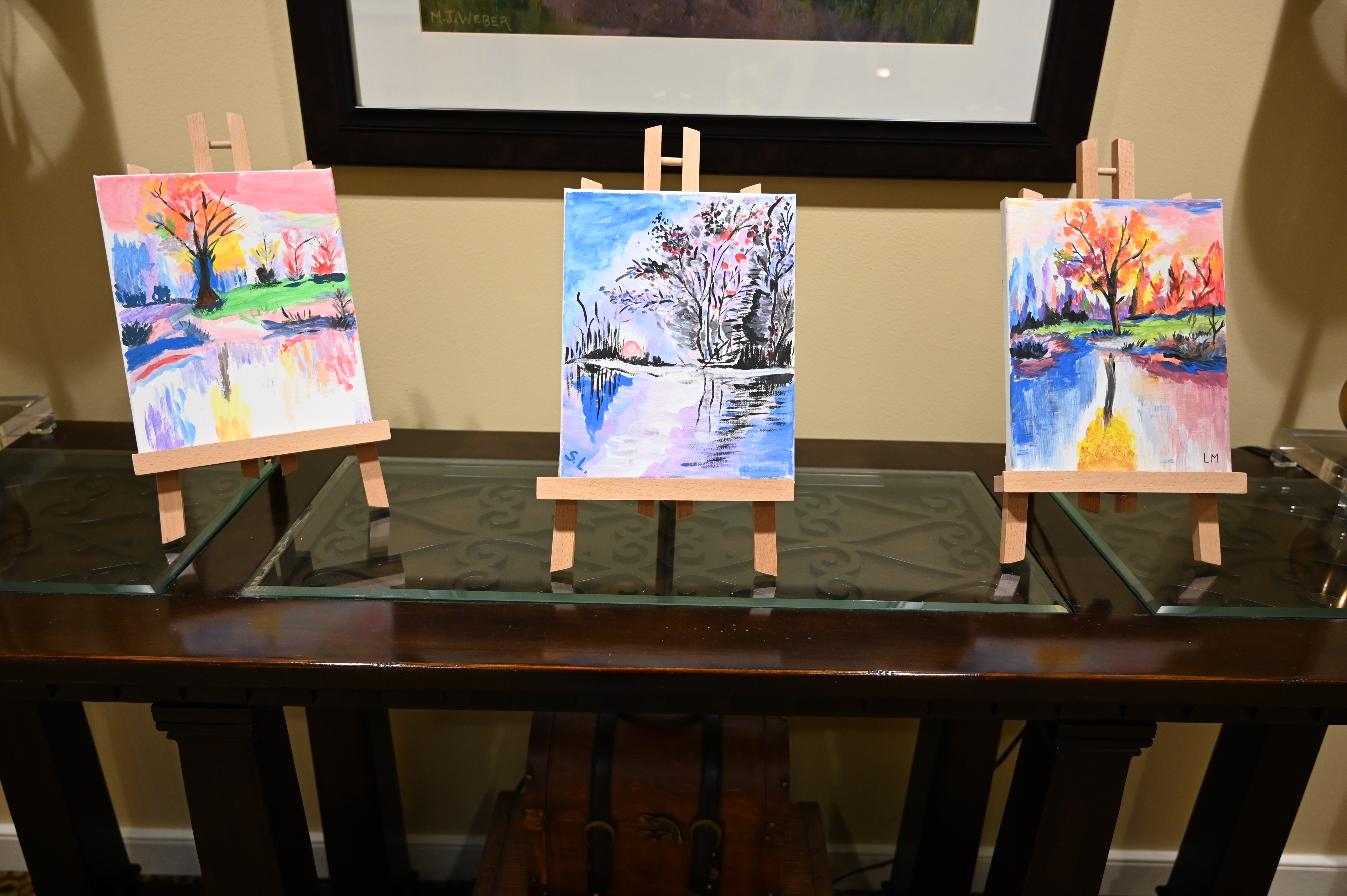 "Some people may be afraid to try art, but it's something that applies to anyone – any background, all levels," Pistorio said. "It allows residents to have time to express themselves and feel good when they are finished. They don't have to follow any instructions unless they want it. They really have fun with it."

Every class, Pistorio will do a short, educational presentation on an artist or an art style. Although that style will be incorporated into the class, Pistorio gives residents free rein to paint as they desire. "It amazes me; they bring in what they want to," she said. "I start with the same guide, but they all have a distinct style. They don't even have to sign the painting; I can still tell who created it just from the style."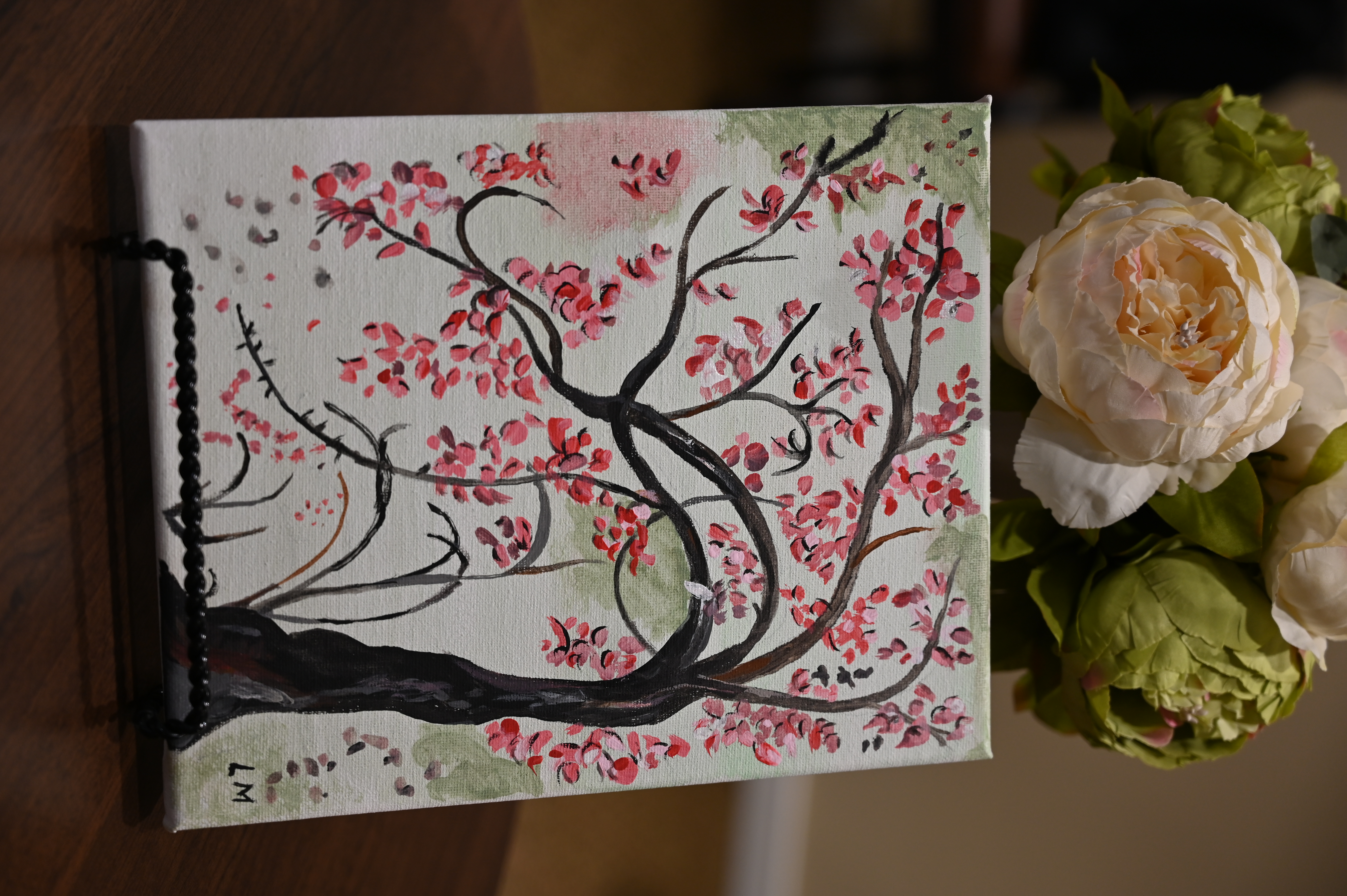 In addition to the art therapy class, Pistorio offers a whole slate of creative activities for Brightview Mays Chapel Ridge residents. Wreath making, sculpting, and jewelry making are a few classes also on the schedule. Whether residents are painting or drawing, the programs allow them to focus solely on their creativity for an hour or two.

"The classes allow them to have time to express themselves and feel good once they are finished," Pistorio said. "Everyone looks forward to coming and getting in their zone. It's a very methodic, feel-good, calming activity." In addition to the mental benefits of focus and emotional regulation, residents can also work on their hand-eye coordination during art classes.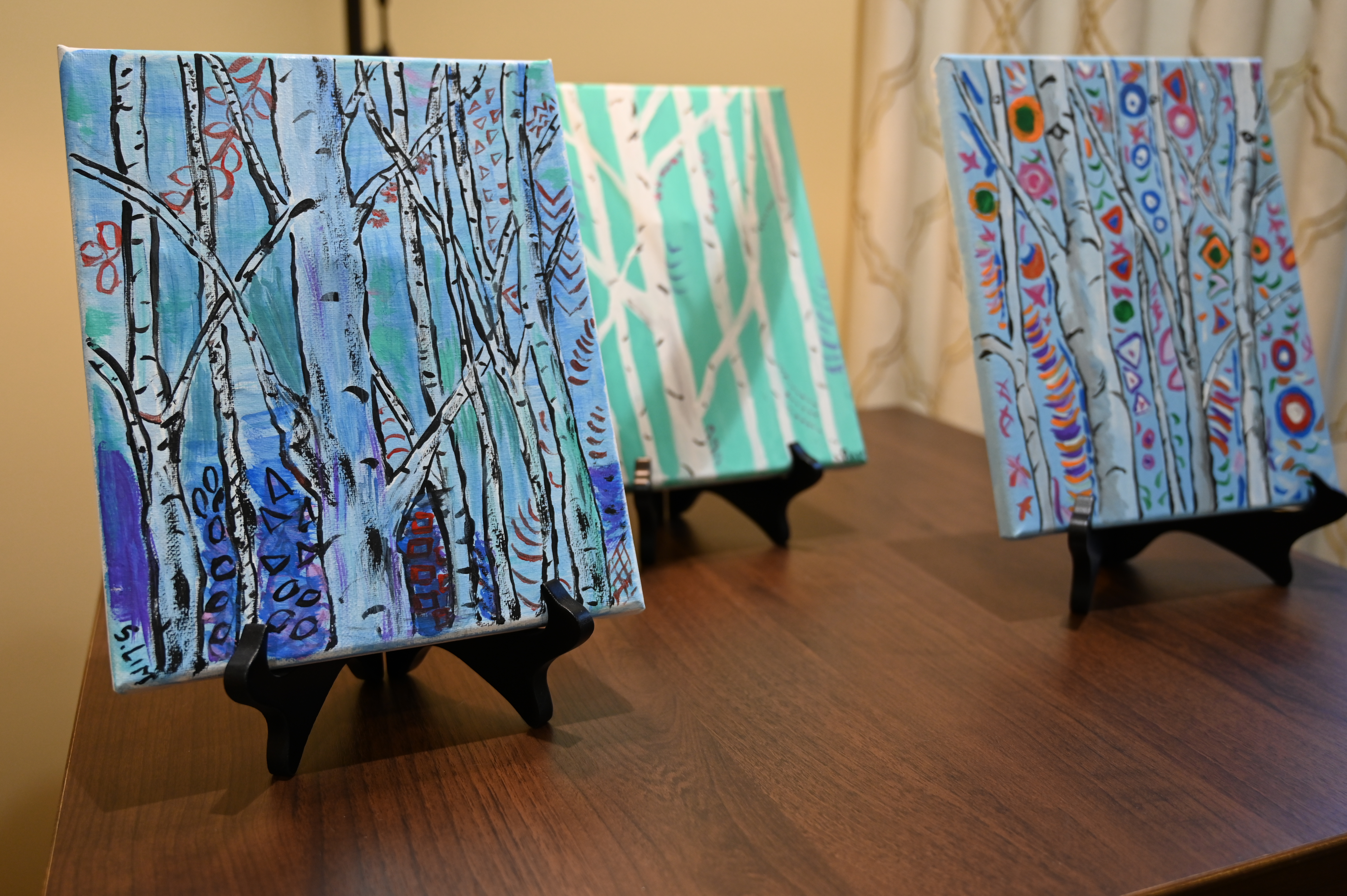 In the year that Pistorio has worked at Brightview Mays Chapel Ridge, she has hosted two art shows for residents to display their work. "These residents are superstars, and they are so proud to see their artwork on display," she said.

In the future, Pistorio hopes to find an enormous canvas for a group painting. She tried this activity before in her previous job, and it was a success. "I gave each resident a giant brush, and they all worked together on this big, abstract piece," she said. "It was a group effort, and everyone loved it."

Personally, Pistorio loves to paint landscapes, particularly skyscapes. She is inspired by the places she travels, and she enjoys photography in addition to painting.
---
Brightview Senior Living builds, owns, and operates award-winning vibrant senior living communities in eight states along the East Coast: Connecticut, Maryland, Massachusetts, New Jersey, New York, Pennsylvania, Rhode Island, and Virginia. We offer senior Independent Living, Assisted Living, Enhanced Care, and Wellspring Village®, a specialized neighborhood for people living with Alzheimer's disease and other forms of dementia. Schedule a personal visit to experience our communities firsthand.