In an effort to give back to the greater North Andover community, independent living residents at Brightview North Andover sponsored a $1,000 scholarship open to all North Andover High School and Andover High School students. Ten students applied for the scholarship.
A resident committee of four retired teachers chose the prompt for the essay: tell us about a person in your life who influenced you to get into your intended field of study. The committee judged the essays on the quality of writing, strength of storytelling, and adherence to the prompt.
A Brightview North Andover associate, James Federico, was selected as the winner. He and two of his siblings work as servers at Brightview North Andover. James was inspired to study bioengineering at Clemson University after a childhood friend's injury. A boating accident resulted in the amputation of the friend's leg, and James bore witness to his friend's determination to learn to walk again with a prosthetic leg.
"I decided on Clemson because when I first visited, I was absolutely blown away with how beautiful it was," James said. "It was exactly where I wanted to see myself spend my next four years of education, and in learning about the school, I felt they will give me everything I need to succeed there and after."
Congratulations, James, and best of luck!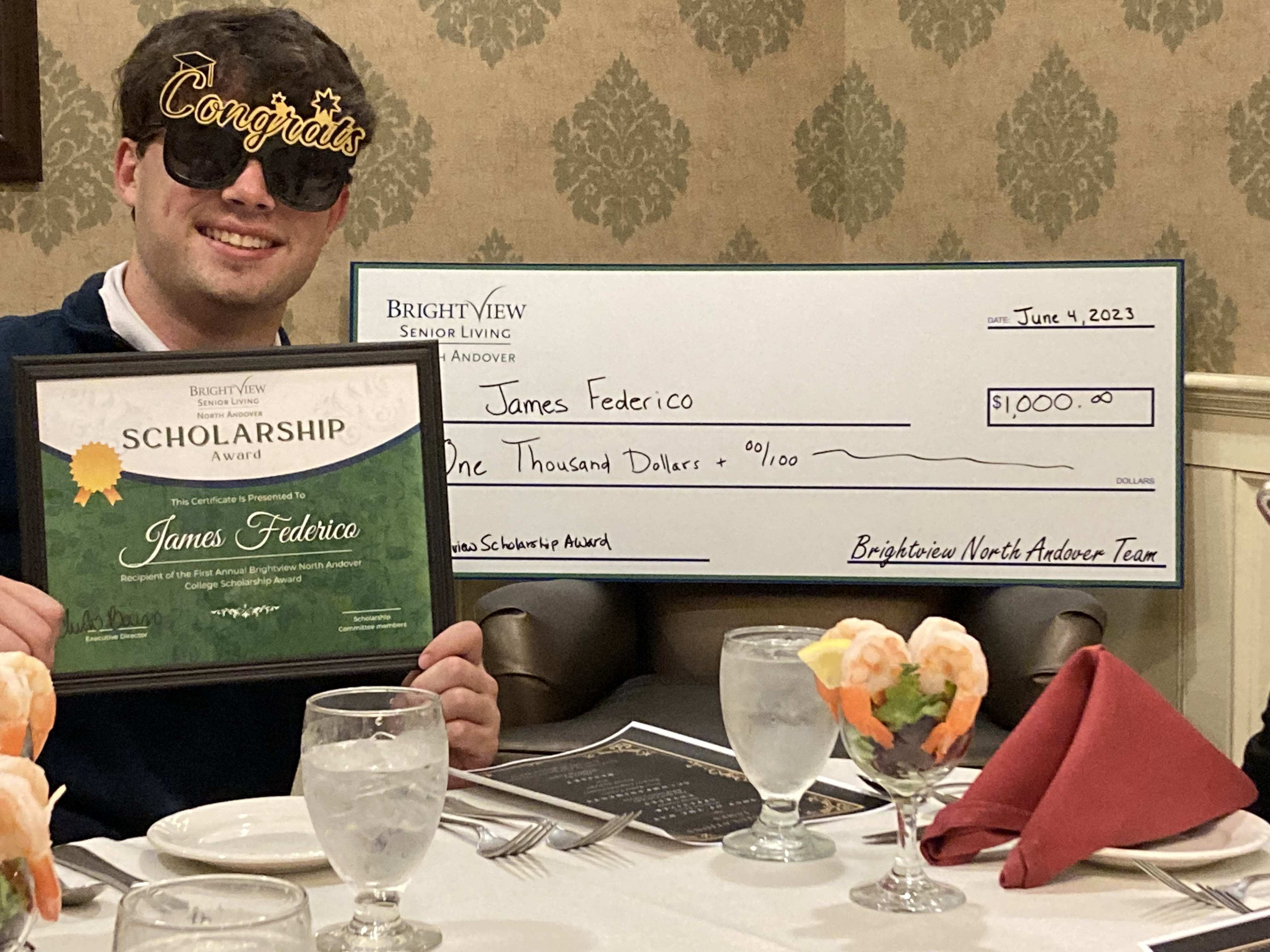 ---
Brightview Senior Living builds, owns, and operates award-winning vibrant senior living communities in eight states along the East Coast: Connecticut, Maryland, Massachusetts, New Jersey, New York, Pennsylvania, Rhode Island, and Virginia. We offer senior Independent Living, Assisted Living, Enhanced Care, and Wellspring Village®, a specialized neighborhood for people living with Alzheimer's disease and other forms of dementia. Schedule a personal visit to experience our communities firsthand.