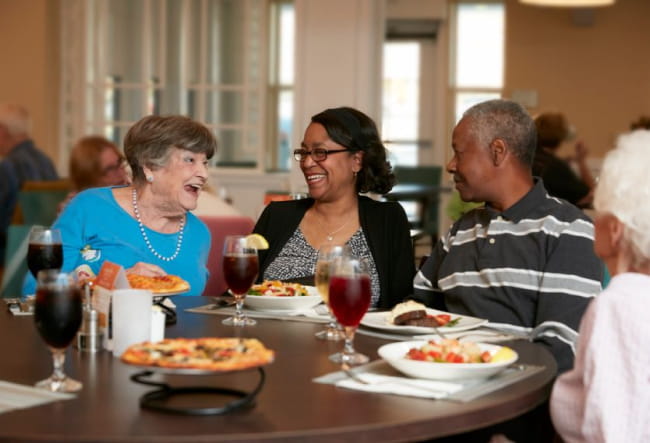 Let us do the cooking
At Brightview Annapolis, our senior independent living, assisted living and memory care residents enjoy chef-prepared meals, served to you by exceptional dining staff in our lovely dining room. It's like eating at a restaurant every night! And if you want to entertain guests, we'll have a private dining room available. You can also enjoy afternoon cookies in our café or catch up with friends during happy hour in our pub.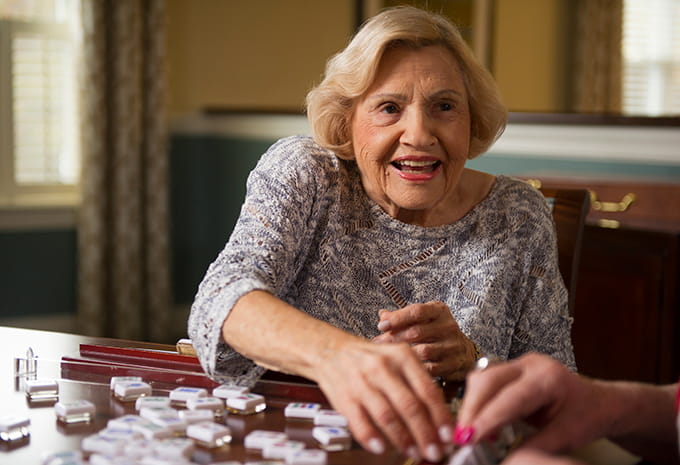 Live your way
Your new home at Brightview Annapolis awaits. Pick the floorplan that you love with the latest features and amenities. Each senior independent living, assisted living, and memory care apartment was designed for your safety and convenience, and they all come with their own temperature control. Some will have fully equipped kitchens, complete with a dishwasher, refrigerator, and oven. Independent Living apartments even have a washer and dryer in your home - or if you select Assisted Living or Memory Care, we'll do your laundry for you! You'll appreciate how our design enhances your independence while incorporating today's features like granite countertops and roomy closets.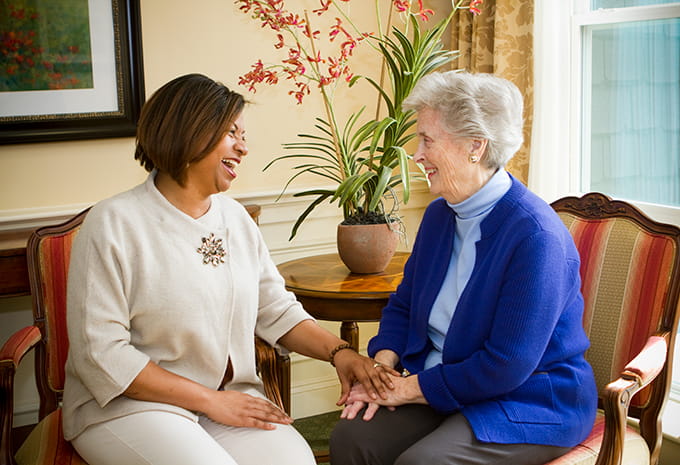 Get help when you need it
Choose the amount of help you need at Brightview Annapolis. As a community, we will have several senior living options to choose from: Independent Living, Assisted Living, and Memory Care. Whether you want us to take care of some of those pesky chores like housekeeping, or if you need help with mobility or managing your daily medications, we are here to help. We'll work together with you and your family to develop a personal care plan that encourages activity and independence.