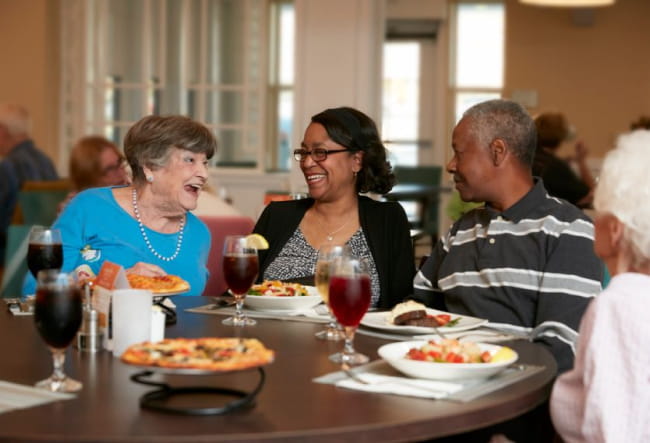 Let us do the cooking
You'll love the wide variety of meals prepared by our Executive Chef. We offer an always-available menu of favorite dishes for our senior assisted living and memory care residents, as well as daily specials to choose from. We'll cook, serve and do the dishes! You can also enjoy afternoon cookies in the café, happy hour at the pub, and a fresh-brewed cup of coffee in one of our relaxing venues. A private dining room is available for special occasions – invite your whole family! And when you feel like going out, you'll find even more delicious restaurant options just a short drive away.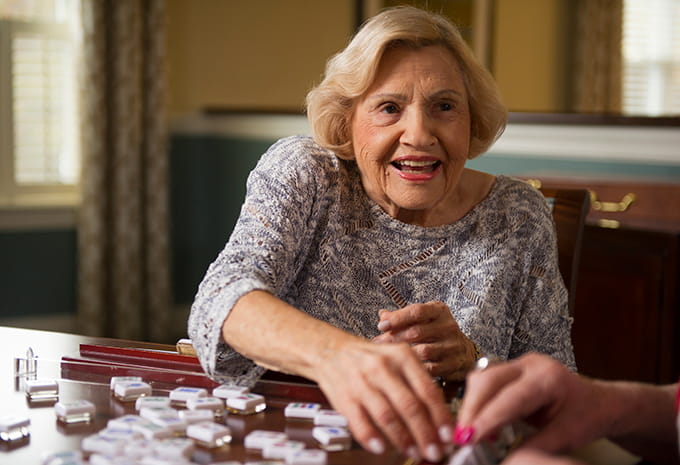 Live your way
The whole community is your home. We have 93 apartments to choose from, in a variety of sizes and styles, in senior Assisted Living, Memory Care, and Enhanced Care, allowing residents who may need a higher level of care to live in a home-like setting instead of a nursing home. Take your pick of studios, companion, and one-bedroom apartments. Each apartment home includes a bath designed for your safety and convenience, a kitchenette with beautiful granite countertops, and large windows for bright natural light. And enjoy all the common area spaces anytime you'd like, such as our beautiful living room, library, fitness center, cafe, and gorgeous covered porches and patios. Brightview Arlington offers you so many upscale amenities, and yet is small enough to feel like you're at home.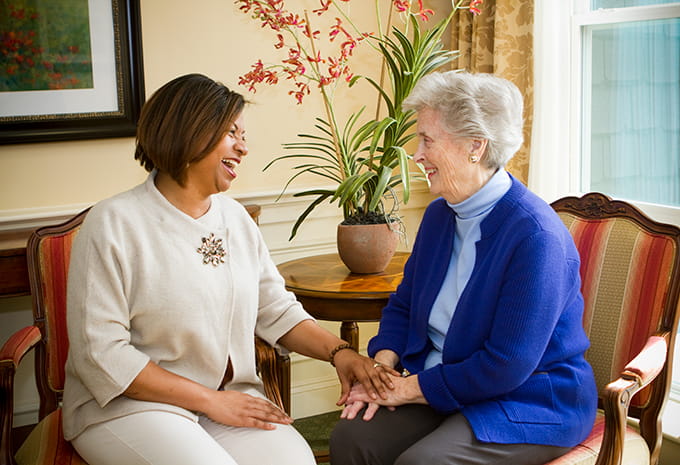 Get help when you need it
Just because you may need some assistance doesn't mean you should slow down! We're here to provide the help you need so you can continue to enjoy the lifestyle that matters to you the most. Brightview Arlington residents have three options to choose from: senior Assisted Living, Memory Care, and Enhanced Care for those who need a higher level of assistance. Whether you need help with small, daily tasks or full assistance managing the challenges associated with memory loss, our care team will do a complete assessment so we are sure to meet all of your individual needs.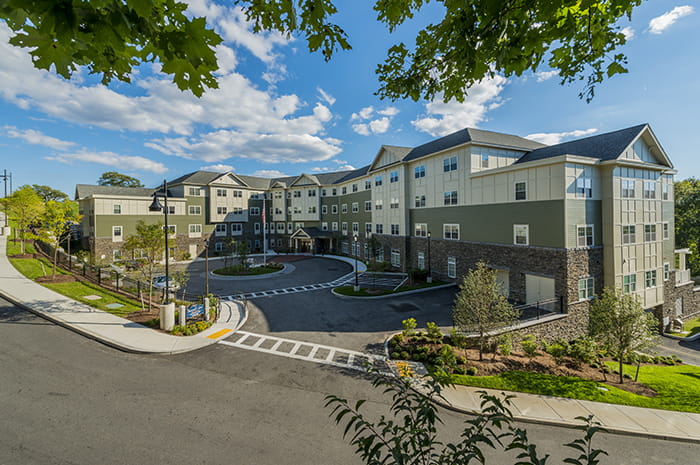 Discover Possibilities, Independence, and Choice
Brightview Arlington residents and families love to call our community home for it's high-quality care, daily programs, chef-prepared dining, wonderfully convenient amenities, and resident quality of life. Access our pricing sheet and cost-comparison guide to better understand your options. At Brightview Arlington, we work hard to be the gold standard for Arlington Assisted Living, Memory Care, and Enhanced Care, and you'll consistently hear that from residents and associates.
How do residents pay for Brightview Arlington Assisted Living, Memory Care, and Enhanced Care?
Many residents utilize their private assets to cover their Brightview Arlington assisted living and memory care costs. Most residents utilize a combination of social security payments, pensions, veteran benefits, long-term care insurance, life insurance policy conversions, retirement savings, and assets, such as the sale of a house.