Premium Catonsville Assisted Living and Memory Care
Everyone around Catonsville knows, life is great in 21228. So it makes sense that you'd like to stay close to the home you've lived in for so long. You'll love our Brightview Catonsville assisted living and memory care community, located in historic Catonsville, Maryland and a short distance from downtown Baltimore. With its warm, home-like environment, you'll fit right into our vibrant Catonsville senior assisted living and memory care community. Plus, we're a monthly-rental community with no large entrance fee so you have better control of your finances.
BRIGHTVIEW CATONSVILLE COMMUNITY FEATURES:
Newly renovated with upgraded amenities

Collaborative care approach (resident, care team, all departments, family, physicians, etc.)

Individualized care service plans

Our Director team works with you to meet your financial and care needs

Experienced Memory Care Director

Easy access to 695 Beltway for families

Maryland owned, based, and operated

Ranked #1 by FORTUNE Magazine four consecutive years (2019 - 2022)

Named to the 2022 PEOPLE Companies that Care® List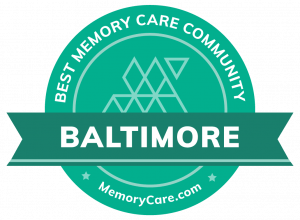 Contact us today to learn why Brightview is the best Catonsville Assisted Living and Memory Care community, also serving Baltimore City, Baltimore County, and Howard County.