Discover Possibilities, Independence, and Choice
Brightview Paramus residents and families love to call our community home for it's high-quality care, vibrant daily programs, chef-prepared dining, wonderfully convenient amenities, and resident quality of life. Access our pricing sheet and cost-comparison guide to better understand your options. At Brightview Paramus, we work hard to be the gold standard for Paramus Senior Living, and you'll consistently hear that from residents and associates.
How do residents pay for Brightview Paramus senior living costs?
Many residents utilize their private assets to cover their Towson assisted living and memory care costs. Most residents utilize a combination of social security payments, pensions, veteran benefits, long-term care insurance, life insurance policy conversions, retirement savings, and assets, such as the sale of a house.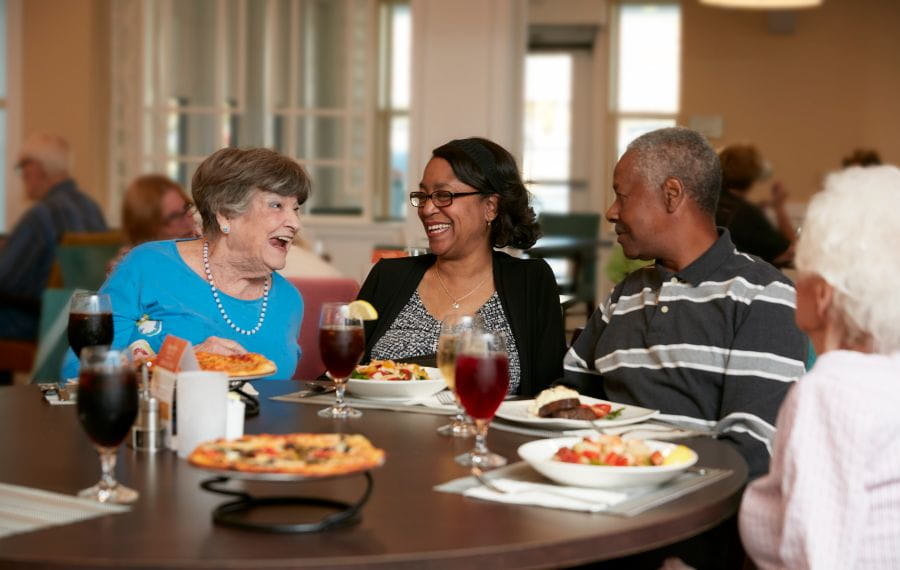 Let us do the cooking
Anytime dining and flexible catering – it's like visiting your favorite restaurant and ordering what you want for every meal at Brightview Paramus. You'll choose from multiple dining venues, including a cafe with a brick pizza oven! Let us cook, serve, and clean up. And for special occasions, you can host your own dinner in our private dining room. While we can't imagine why you would want to skip even one of our delicious chef-prepared meals, you'll find even more dining options in the nearby community.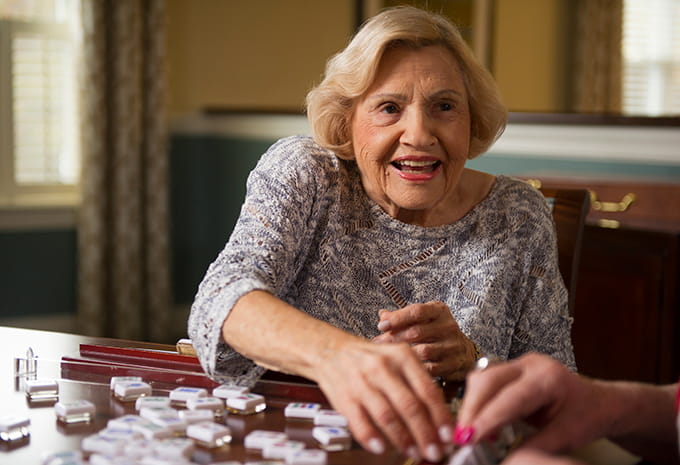 Live your way
It's your home, so you should live your way. Our Brightview Paramus senior living community has 93 Independent Living apartments, 51 Assisted Living apartments, and 26 apartments in Wellspring Village, our specialized neighborhood for people living with Alzheimer's disease and other forms of dementia. Choose from studios, companions, one or two-bedroom home. Independent Living apartments have fully-equipped kitchens and an in-apartment washer/dryer, and many apartments have their own balcony or patio. And if you choose Assisted Living, we'll do your laundry for you! With large windows for lots of natural light, you'll love our exquisitely decorated apartment homes, designed with your lifestyle in mind.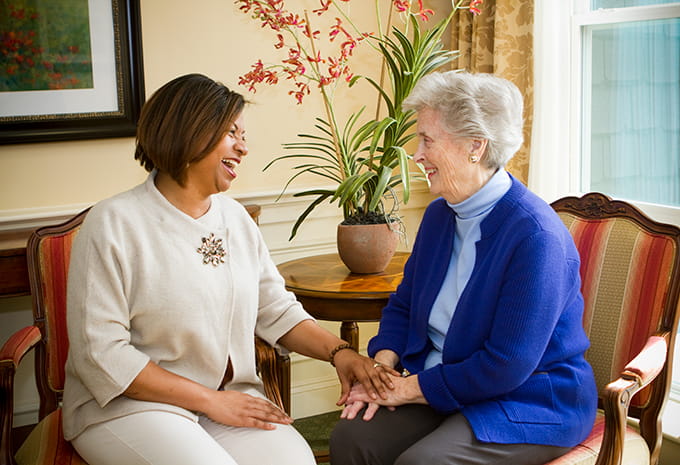 Get help when you need it
You and your family can count on us. Our Brightview Paramus senior living community offers Independent Living, Assisted Living, and Memory Care. As one of the only rental communities in the Paramus area that offers a full spectrum of services, you can move in knowing that you'll be taken care of for years to come if your needs change. We will work with you, your family and your physician to complete a comprehensive care assessment, then formulate a personalized care plan that will support your every need.