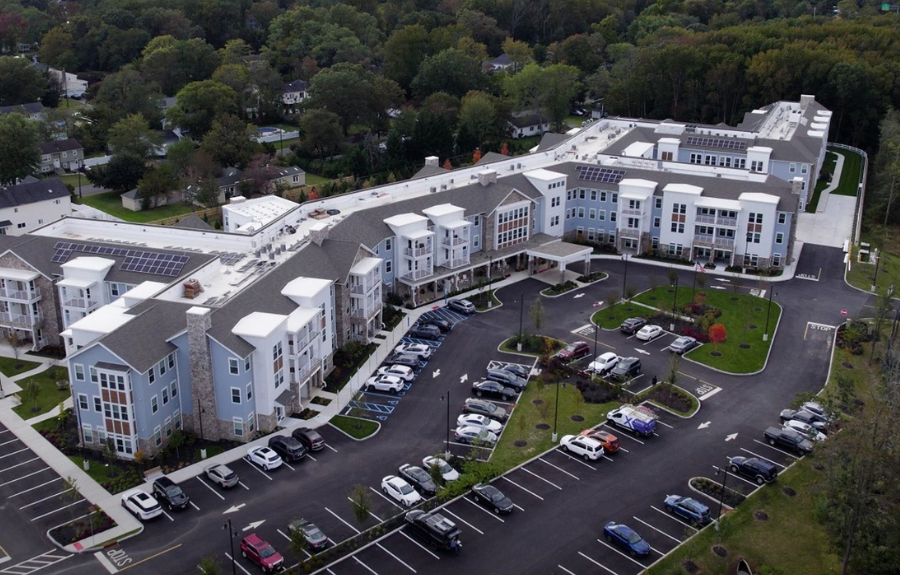 Brightview Eatontown is one of Brightview's newest communities and was designed with sustainability as one of the top priorities. It includes one of Brightview's first on-site solar projects – a 225kW rooftop array that consists of 464 solar PV panels and generates 20% of the building's electricity needs directly from the sun each year. That is equivalent to creating 224 acres of U.S. forests annually! This community includes several other sustainability features such as green roofs, native plantings to protect biodiversity and local ecosystems, an abundance of natural daylight and views, community gardens, recycling programs, EV charging stations, and educational signage throughout. Brightview Eatontown's robust wellness program focuses on physical activity, socializing, and healthy eating for all residents.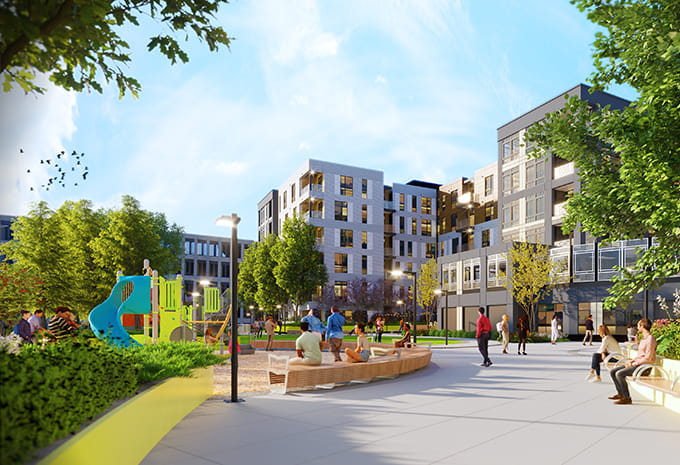 Brightview Dulles Corner in Herndon, Virginia is currently pursuing LEED and Fitwel Certifications, showcasing numerous sustainable and healthy features for residents to enjoy. A few community highlights include a 3/4-acre park and walking paths for easy outdoor access, an energy-efficient design to reduce its carbon footprint by 30%, and healthy materials that release little or no harmful air pollutants to improve indoor air quality. This community is located in the highly walkable Innovation Center neighborhood - a Transit Oriented Development which is home to the new Innovation Center Silverline Metro Stop. The community opened in March 2023.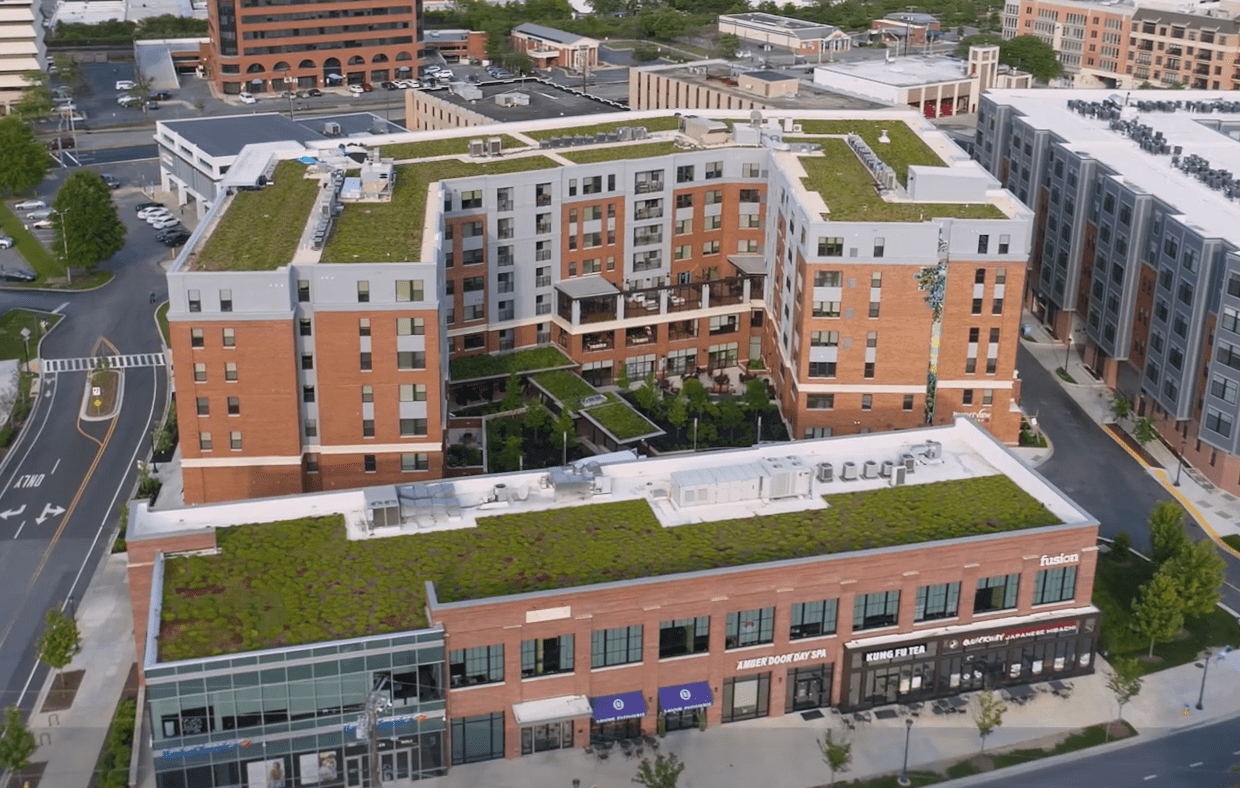 Brightview West End in Rockville, Maryland, is a great example of Brightview Senior Living's Green Building Design Standards in action – it was designed and built with sustainability at the top of mind. Green roofs cover more than 50% of the roof area; this offers beautiful views, reduces stormwater runoff, and helps reduce high temperatures - known as the heat island effect. Other highlights include natural daylight throughout spaces for outdoor connection, community gardens, individual climate control for resident comfort, and 90% native plantings, which reduce water and meet biodiversity needs. This community is also easily walkable, located in the heart of Rockville Town Center and less than 0.5 miles to the Rockville metro station.